Just yesterday we saw some pics of what is said to be the actual Motorola X Phone (just the display actually). The pictures of the Ghost, which is the codename for the X Phone had been verified as a legit prototype. But now we have new pictures which show the full phone, and no, these are not new, we had reported these pictures few weeks back.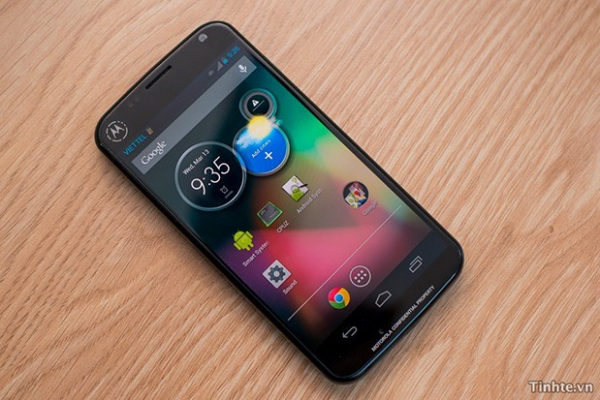 The current pictures of the alleged Motorola X phone were the first leaked images of the device. Considering it to be an early leak, the images were discarded as rumours. Now when the pictures are back in news again, sources say that these pictures do show a Motorola prototype, but it is an old one that doesn't necessarily represent the current state of the X Phone.
The pictures we saw yesterday, however, are of the Motorola X Phone which are shown by the company itself in the non-disclosure cover. Interestingly, the rear panel seen in the earlier pictures, which had touch sensitive M logo may find a place in the final form of the device.