It looks like Facebook just can't get enough of its obsession with Snapchat. Facebook couldn't buy Snapchat so it started copying Snapchat's features and brought them to the apps it owns. To be more precise, Facebook has been copying Snapchat Stories for quite a while now and has introduced similar features in Instagram, WhatsApp and Facebook Messenger. Well, the company is now rolling out this feature to its main app as well, and yes, Facebook is simply calling it Stories.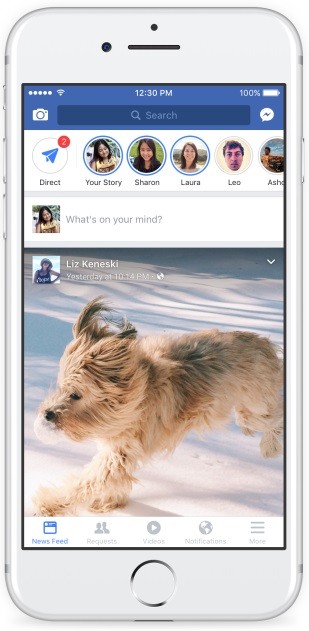 Facebook first copied the Snapchat Stories when it introduced Stories on Instagram. After that, the company rolled out a similar feature on WhatsApp under the name Status. And, more recently, Facebook rolled out Messenger Day on Facebook Messenger, which too is a Snapchat Stories clone. Well now, to complete its feature-copying spree, Facebook has brought this Stories feature to its main app on both Android and iOS.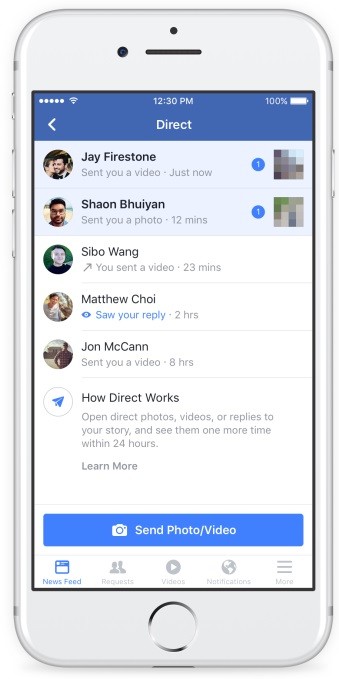 Facebook Stories is similar to Snpachat Stories. The photos and videos you post on Facebook Stories will automatically disappear after 24 hours. Once you share your Facebook Story, it will appear on top of the News Feed of your Facebook friends, however, the stories won't appear on your News Feed or Timeline unless you post them there.
Besides, Facebook has also introduced Direct. With Direct, you can share your Facebook Story only with specific friends instead of sharing them with all your Facebook friends. However, the photos and videos you share via Direct can only be viewed once by your friends. Of course, your friends can replay it once, but, they have to do it immediately after they have viewed it the very first time. They can also write a reply. After this, the photos and videos you shared with them via Direct will be unavailable.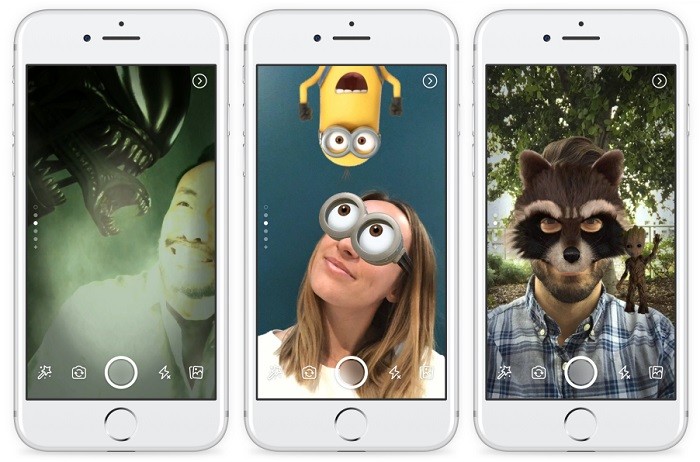 Apart from Stories and Direct, Facebook has also introduced some new camera effects which can be used by you while sharing a photo or video on Facebook Stories or Direct. These new camera effects are accessible from within the app after you tap on the camera icon located at the top left corner of the app screen. After you have captured photo or recorded a video by applying some filters, you can share it on Stories or on Direct.
There are lots of camera effects available and Facebook also teamed up with some brands to bring you masks for upcoming movies like Alien: Covenant, Despicable Me 3, Guardians of the Galaxy Vol. 2, Power Rangers, Smurfs: The Lost Village and Wonder Woman.
"Over the coming months, we plan to introduce new ways for the Facebook community to create their own frames and effects that can be used on any photo or video created with the new Facebook camera. Our goal is for the camera to be a home to hundreds of dynamic and fun effects that give you new ways to connect with friends, family, and your community." said Connor Hayes, Product Manger, Facebook.
This update is rolling out to all the users on Android and iOS. If you haven't received it yet, try updating your Facebook app.
Download Link: Facebook for Android | Facebook for iOS