Facebook owned Instagram rolled out Live Stories to everyone yesterday. Now, Facebook is testing a similar feature on its own app on Android and iOS.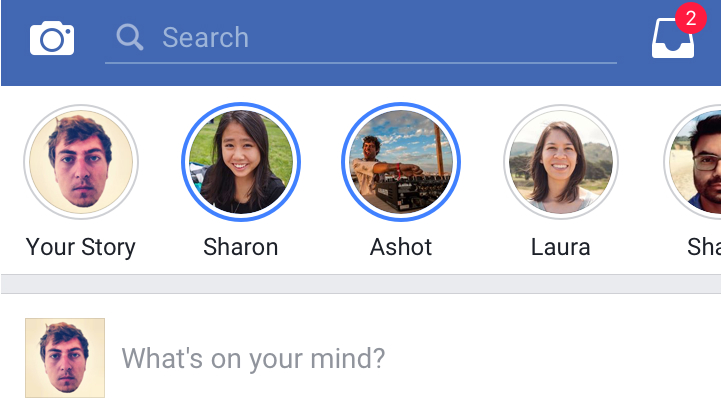 It seems copying Snapchat's features on Instagram wasn't enough for Facebook, and hence, the company has started testing this feature on its standalone app. The Facebook Stories is similar to Snapchat's and Instagram's Stories. However, this feature is currently being tested in Ireland and isn't rolled out globally to all the Facebook users.
This feature works similarly to Snapchat and Instagram Stories. You can add a photo and video in the story which would disappear after 24 hours. Like Instagram, you will see the Stories from your friends at the top of your News Feed in the Facebook app. You can also see the option 'Your Story' from where you can create your own story.
Users can also reply to their friend's Story directly with a message, something we have already seen on Instagram and Snapchat. And as you would expect, you can also add filters to your Story, just like Snapchat.
So far, Facebook has successfully copied and implemented Snapchat's features on Instagram. Let's see how Facebook pulls this one off.