Mark Zuckerberg-led Facebook has been in hot waters since the past few weeks for various reasons, however, that hasn't stopped the company from rolling out new features to its messaging app – Facebook Messenger. Around two weeks ago, Facebook rolled out admin controls and joinable links for group chats in Facebook Messenger. And now, the company has rolled out support for 360-degree photos and HD-quality videos for this messaging app.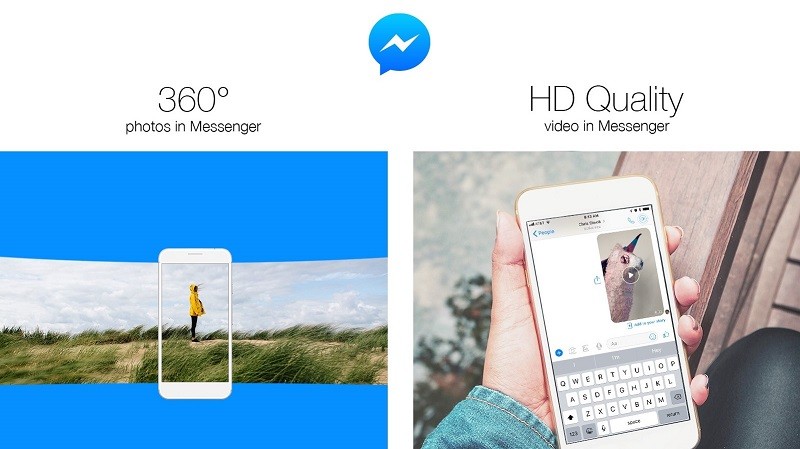 Yes, with the latest update, users can now share 360-degree, panorama-like photos in Facebook Messenger with their friends and family. Moreover, they can also share HD videos that have a resolution of 1280 x 720 pixels.
However, you cannot capture 360-degree photos or record HD videos from within the Messenger app. To share a 360-degree photo in Facebook Messenger, you will first have to capture it using your phone's in-built camera app or some other third-party camera app that allows capturing of photos in panorama mode, and then share it from the gallery on Messenger.
And, as far as HD videos are concerned, you can either share the ones that are already stored on your smartphone, or record one with your phone's camera app and then share it. Besides, you can also share an HD video right from your News Feed or from another message thread.
The 360-degree photos on Messenger will appear with a compass icon on their side, and, they can viewed by tapping and dragging the photo or by moving the phone. Similarly, the HD videos will appear with an HD or SD marker that will help you identify that a certain video is in HD quality or not.
These new features are available for both Android and iOS users, however, while the 360-degree photos in Messenger are available to users around the globe, the HD-quality videos are available only in select countries like Australia, Belgium, Canada, Denmark, Finland, France, Hong Kong, Japan, Netherlands, Norway, Romania, Singapore, South Korea, Sweden, Switzerland, Taiwan, UK and the US, with no word of expansion in other regions.
Download Link: Facebook Messenger for Android | Facebook Messenger for iOS