Facebook starts testing 'Unsend' messages option in Messenger
Back in April this year, a report stated that Facebook secretly retracted the messages sent by Mark Zuckerberg as well as other top Facebook executives from recipient's inboxes. This led to the social media giant receiving huge flak from users and media alike. In a bid to do damage control, Facebook later said that it would roll-out a feature called "Unsend" that would let other users too retract sent messages. Well, more than six months from confirming the "Unsend" feature, Facebook has finally started working on it.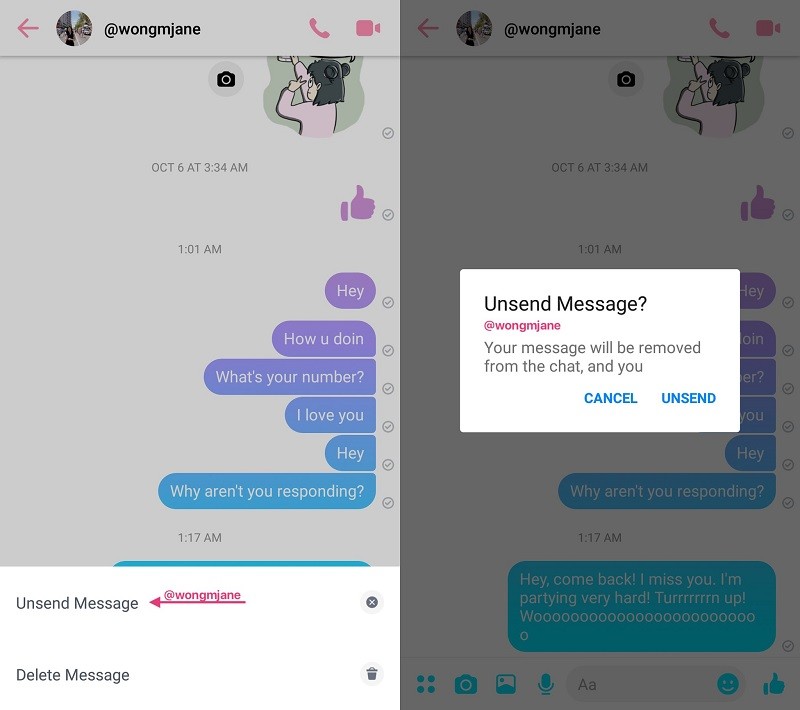 Twitter user Jane Manchun Wong has dug through the code of Facebook Messenger's Android app, and has discovered that this Menlo Park-based social media giant has started testing the 'Unsend' option. As the name suggests, this option allows users to quickly delete the sent messages from the recipient's end.
As you can see from the screenshots attached above, users are shown two options – Unsend Message and Delete Message. The Delete Message option only deletes the sent message from the sender's end. But, the Unsend Message option deletes the message from the recipient's end as well.
Having an option to delete a message from recipient's end is very useful, but, it isn't all fairy tales and puppy dogs here. Wong reports that users will be able to delete messages from recipient's end only within a certain amount of time. After you have moved past that set time limit, you won't be able to delete sent messages from the recipient's end.
There's no word on when exactly will Facebook roll-out this feature to all the users, so until then, stay alert and think twice when sending a message to someone on Facebook Messenger.