Back in early August this year, social media giant Facebook announced a feature that would let users see how much time they are spending on its app. Well, after more than three months from that announcement, Facebook has finally started rolling out this feature to its users around the globe.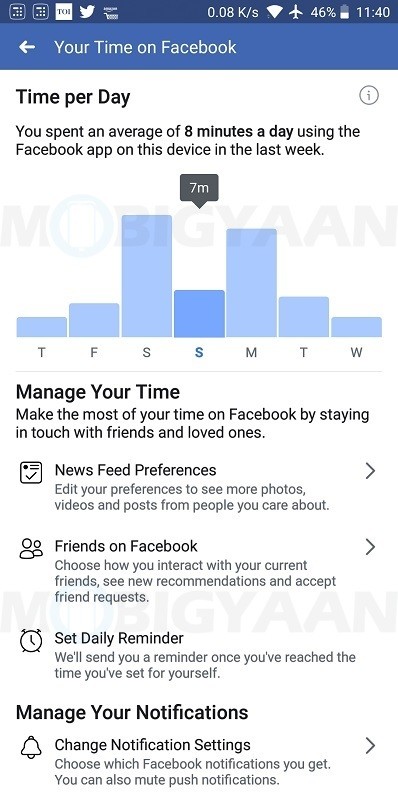 This new feature, called 'Your Time on Facebook', shows how much time you are spending on Facebook using its app. It shows users how much time they have spent on Facebook app daily for the last seven days. And, in addition to showing the daily usage, this feature also shows the daily average.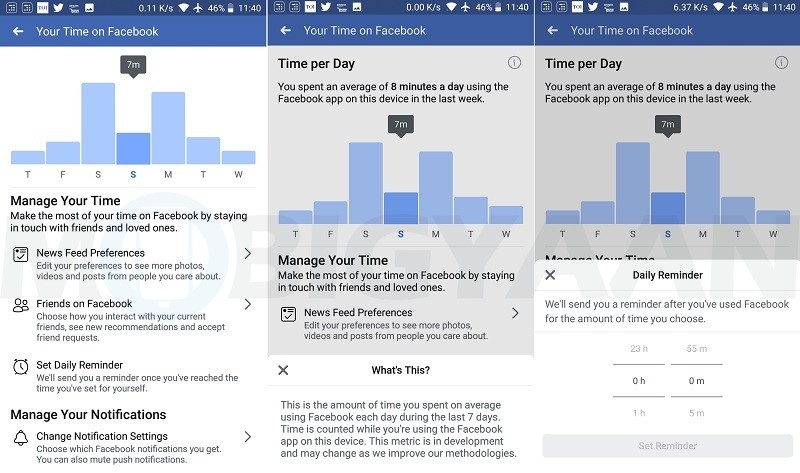 Having said that, do note that the usage time shown is specific to devices, meaning if you own multiple devices, then the amount of time you see will be different across all the devices. Furthermore, even though Facebook has now started rolling out this feature to the users, the company says that "this metric is in development and may change" as they improve their methodologies.
That being said, if you think you are spending way too much time on Facebook, then there's an option called "Set Daily Reminder" that lets you set up a daily time limit for yourself. Once you move past that time limit, Facebook will send you a reminder. Furthermore, you can also mute push notifications for a period of 15 minutes, 1 hour, 2 hours, 4 hours, or 8 hours.
This new "Your Time on Facebook" can be accessed by heading over to the Settings & Privacy > Your Time on Facebook menu.
Over a week ago, Facebook-owned Instagram too started rolling out a similar feature for its users. And, back in late August, YouTube also rolled out a similar feature for its users as a part of Google's 'Digital Wellbeing' initiative.