Last week, we came across a report which stated that popular game Fortnite's mobile version for Android will be initially only available on Samsung Galaxy Note9 for 30 days. A couple of days later, we came across another report which stated that Fortnite for Android wouldn't be available on Google Play Store. Well now, Epic Games – the developer and publisher of Fortnite – has officially confirmed that Fortnite for Android won't be available for download via Google's Play Store.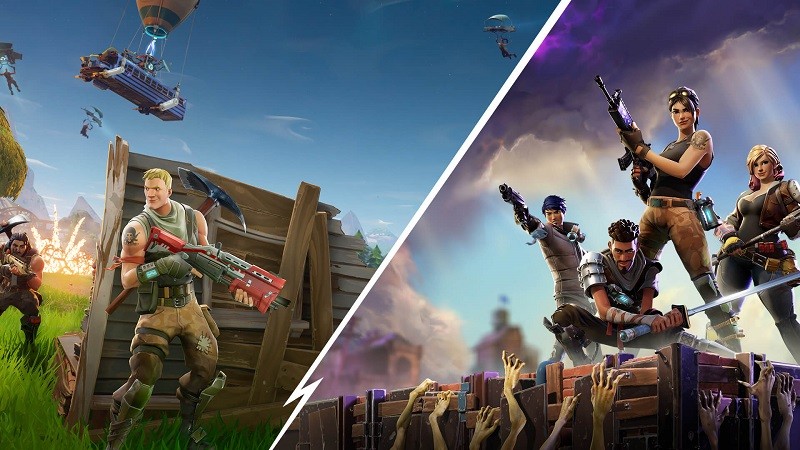 Tim Sweeney – CEO of Epic Games – has confirmed to The Verge that Fortnite for Android will not be available on Google's Play Store. Instead, the game will be distributed through Fortnite's official website using a Fortnite Installer Program that would allow Android users to download and install Fortnite on their Android devices.
Why Fortnite for Android won't be available on Google Play Store?
Sweeney has shared two reasons for not distributing Fortnite for Android through the Play Store. First: The company wants to "have a direct relationship" with its customers. Second: It simply doesn't want to pay Google its 30% cut on all the in-app purchases. Well, to us, the second reason seems the real reason for Epic Games' decision to not distribute Fortnite for Android through the Play Store.
"The 30 percent store tax is a high cost in a world where game developers' 70 percent must cover all the cost of developing, operating, and supporting their games. There's a rationale for this on console where there's enormous investment in hardware, often sold below cost, and marketing campaigns in broad partnership with publishers." said Sweeney.
However, as far as mobile platforms are concerned, Sweeney said that "30 percent is disproportionate to the cost of the services these stores perform, such as payment processing, download bandwidth, and customer service".
For those unaware, Fortnite is already available on PC, Mac, as well as consoles. Oh, and it's also available on iOS. In fact, Fortnite for iOS is available through Apple's App Store, and, Epic Games is already paying 30% cut to Apple on each and every in-app purchase. Then why not do the same on Android too, you might ask.
Well, on Android, side-loading an app is pretty simple, just download the apk on your device and install. That's it. But, this same thing is not allowed on iOS because Apple doesn't allow any such side-loading on iOS. Hence, there's no way for Epic Games to distribute Fortnite for iOS other than through the App Store and give Apple its 30% cut. But, like Android, if it was possible on iOS, then we are pretty sure that Epic Games wouldn't have distributed the iOS version through the App Store. In fact, Epic Games already distributes Fortnite for PC through its Epic Games Launcher instead of using Steam.
What could be the implications?
While side-loading Fortnite on their Android devices may not be much of a chore for many users, it still raises security and data privacy concerns. Android, being open in nature, is known to be marred with apk files of apps and games that do more harm than good to the users' devices. Besides, if a user hasn't ever side-loaded an app/game on his Android device, he may end up downloading Fortnite from a source that may not necessarily be trustworthy.
So yes, while Epic Games will be raking up extra money by not distributing Fortnite through Google Play Store, it will, inadvertently, be exposing the users to potential data privacy and security risks. Of course, if you download Fortnite from the official website, you have nothing to worry about. But, if you are "fooled" into downloading it from some other source, then you may get in to trouble.
When is Fortnite coming to Android?
Sweeney didn't divulge any information regarding the availability of Fortnite on Android, but, he did say that it will be launched everywhere except China. However, he also said that the company is currently working out a China launch for both Android and iOS. That said, if recent reports are to be believed, then Fortnite for Android will be available exclusively on Galaxy Note9 for a period of 30 days, before becoming available for all other Android devices.
So, what are you thoughts on this? Once available for all Android devices, would you download Fortnite from a source other than the Play Store? Or do you prefer downloading it from the Play Store? Sound-off in the comments down below.