Gboard for Android, which was formerly known as Google Keyboard, has been updated by Google with some cool new features. These were already available in the beta version, but, Google is now officially rolling them out on the stable version. The new features include language translation, emoji and GIF suggestions, improved voice typing and more.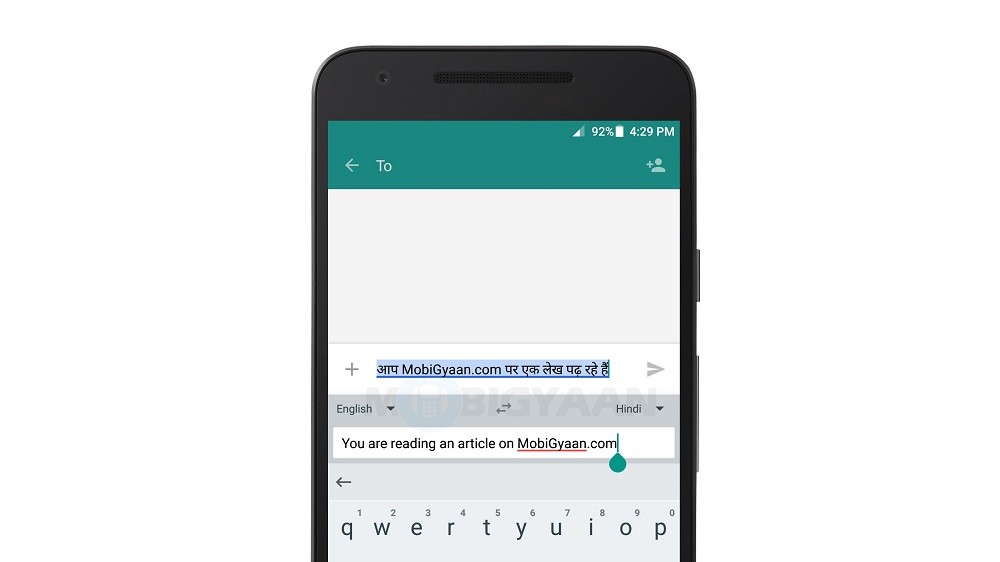 Let's start with the language translation. The Gboard for Android is now integrated with Google Translate which means you can translate one language into another in real-time as you type. Let's say you are talking to a French friend but don't understand the language. Well, with the latest update, you can start typing in English and can see the translation in French happening in real-time. Here's how to translate language using Gboard.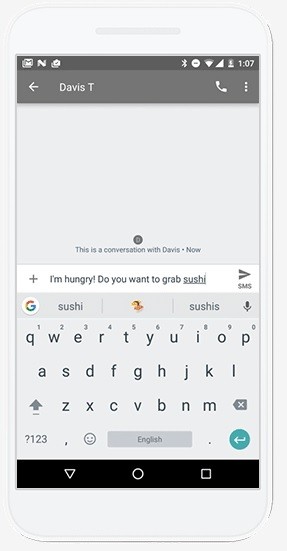 Moving on, Gboard now shows you emoji and GIF suggestions in the suggestion strip as you type. For example, you will be shown a pizza emoji in the suggestion strip if you type something like "Let's have a pizza". Apart from this, you can now share GIFs in apps like Facebook Messenger, Snapchat, Hangouts and Allo.
Another improvement is in the Themes section. Yes, the ability to change the theme and background image has been around since the Google Keyboard days, however, the new update for Gboard presents the themes in different categories like Custom, Recently used, Colors and Landscapes. Google has also said that it will add more themes in the coming days.
Google has also improved the voice typing interface. Now, you can just on the microphone icon in the suggestion strip, speak the words, and switch back easily to the keyboard interface by tapping on the microphone icon again.
Apart from this, Google has made it easier to search emoji and GIF. Initially, you had to search for emoji and GIF by going to their dedicated sections. Now you can simply search for them straight from the integrated search by tapping on the G logo.
These new features are being rolled out as a part of the latest update. If you haven't tried Gboard yet, you can download it from the link below and check out these new features.
Download Link: Gboard for Android