Geeksphone revolution, a phone that boots both Android and Boot2Gecko OS/ custom ROMs has been in the news for some time. It is bound to be something out of the ordinary, since it lets you run both stock Android and Custom ROMs in the same phone. Well, the phone is turning into a reality and will be hitting the shelves soon, in Europe.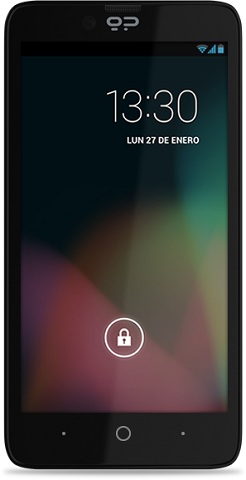 The only 'revolutionary' thing about the Geeksphone Revolution Dual-OS smartphone is its operating system. In addition to the ability to run multiple operating systems, it offers a one-click over-the-air system which lets you update even the second OS pretty easily. Other than that, the specs are nothing out of the ordinary. The device comes with a 4.7-inch screen, a dual-core Intel Z2560 processor, 1 GB RAM, 4 GB on-board storage, 32 GB MicroSD support and a 2000 mAh battery, along with an 8-megapixel rear cam and a 2-megapixel front cam.
Geeksphone Revolution will be available in the European market for a price of 289 Euros (Rs. 25,000 approx). Early Birds will get a twenty Euros discount on booking the phone from the Geeksphone site.
Geeksphone Revolution dual-OS smartphone specs
4.7-inch IPS LCD display
qHD (960×540) resolution
Dual-core Intel® Atom™ processor Z2560 with up to 1.6GHz
1 GB RAM
4 GB internal storage
microSD expanion upto 32 GB
8 MP primary camera with flash
2 MP front facing camera
2000 mAh battery
Android-alternative OS