Now get up to Free 168 GB data from Jio by supporting your favorite IPL team
Recently Reliance Jio launched the Jio Dhan Dhana Dhan offer to offer bundled data services to its users, now keeping up with the on-going IPL season, the new-comer is now offering up to 168 GB free data if you can predict the IPL 10 winner.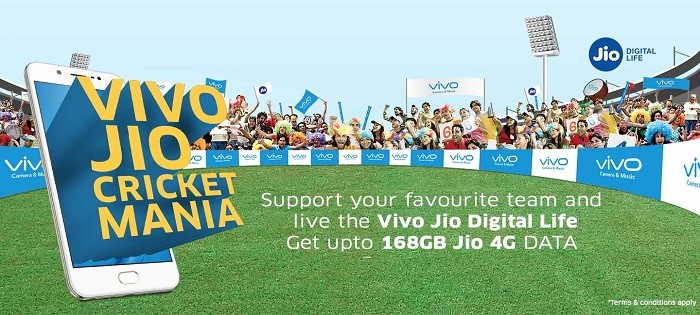 Reliance Jio in association with Vivo has announced the Vivo Jio Cricket Mania, which would offer users free data every time their favourite team is playing an IPL 10 match. The offer, which is valid till May 10, 2017, is available exclusively to Vivo smartphone users.
How to participate:
Vivo smartphone users need to send an SMS VJ <SPACE> TEAM CODE to 59009 using their Reliance Jio number.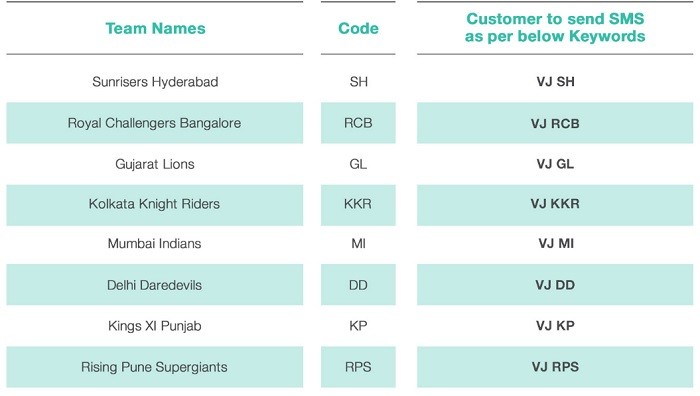 Free data:

For every match played by your favourite team, you will get free data. If the team wins the match you would receive 3 GB of data and if it loses you will still get 1 GB of data. In case of draw, you will get 2 GB of data.

Now if your team reaches the qualifiers, the data would be multiplied. As such, for every qualifier match you will get double the data. If the team reaches the Finals, you stand to get triple the data. If your team emerges as the winner of the IPL season, you would be awarded with four times the data.
Terms and Conditions:
The offer is valid only for Reliance Jio customers using a Vivo handset
The free data benefit would be offered subject to having 10 recharges of Rs. 303 each or above, starting from 1st June 2017 and ending on 31st March 2018.
Users registering after April 30, 2017 would be eligible only for 50 percent of the total free data.