We recently told you about the WhatsApp for Android update, that brings the much requested ability to disable the 'last seen at' feature. You can also disable who sees your profile picture and your status update. So, it's quite a handy update.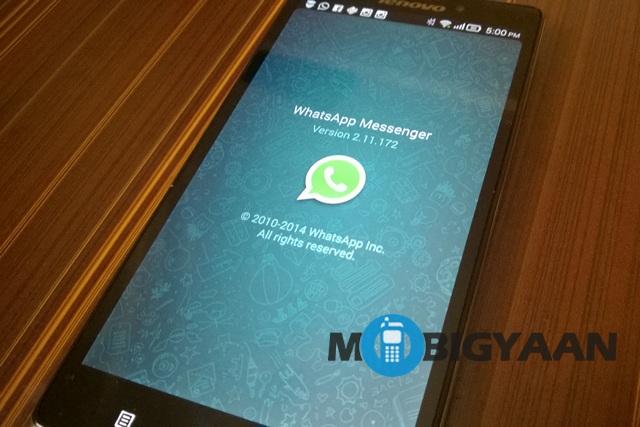 The problem is that update is not live on the Google Play Store but worry not, as we'll tell you the very easy process on how to get the latest WhatsApp update (version 2.11.172) on your device.
Firstly, what you need to do is download the apk file from WhatsApp's website. Clicking download on www.whatsapp.com will take you to the Google PlayStore, you need to open www.whatsapp.com/android which will let you download the latest apk file.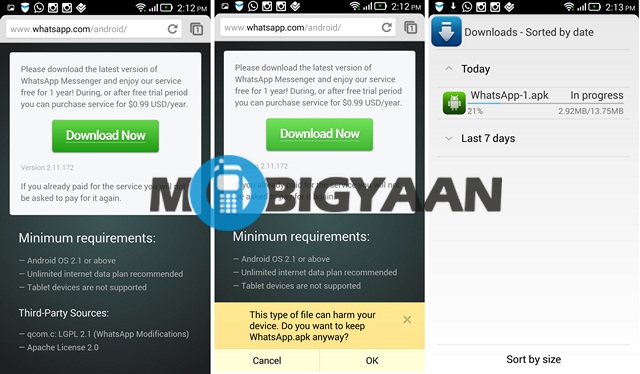 Then, what you need to do is go into settings, then security and allow the installation of apps from unknown sources.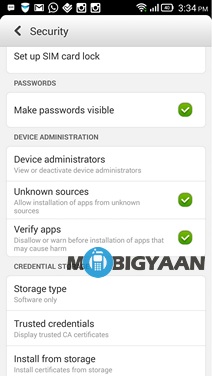 Once you're done with that, go into downloads and then open the apk file and install the update.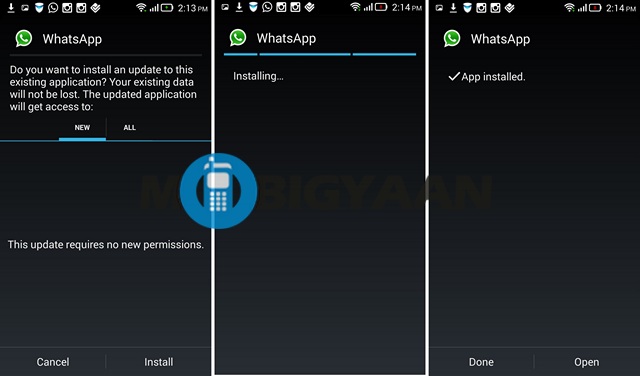 After the update is installed, you can open WhatsApp, go into Settings, then Account, then Privacy and well, you're done. Here, you can choose to show your 'last seen at' to your contacts, or everyone or noone. You can also disable people from seeing your profile picture and status update.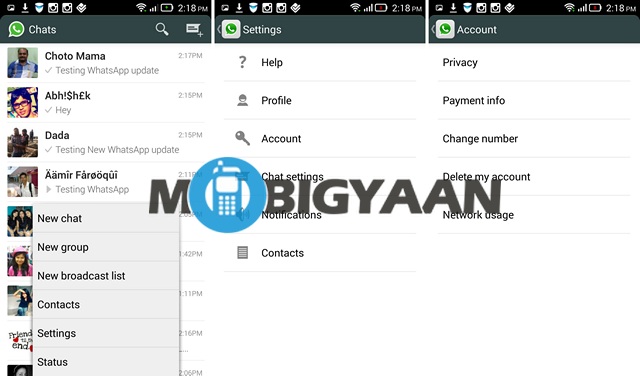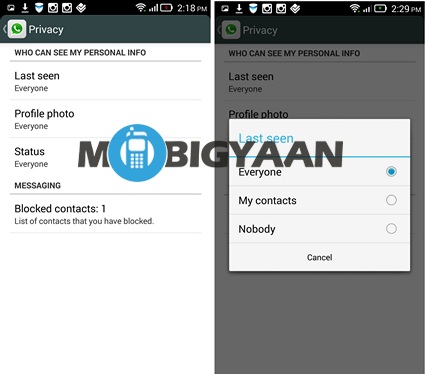 Before you go ahead and install the update, we'd like you to know that the update runs very well on high-end devices with no hiccups at all but devices having less RAM have been facing some issues.
It is great to see WhatsApp bringing a much requested feature and there's one more much requested feature that will be hitting WhatsApp soon. Well, we are happy the Facebook acquisition hasn't stopped any work. The new Privacy feature will come to WhatsApp for Windows Phone too in the next update.
So, that's it folks. We hope the tutorial was useful for you. Write to us in the comments below if you have any questions and you can be sure of a response.