The Nokia Lumia 610 is the cheapest Windows Phone smartphone out there thanks to the lower RAM and processor and if the sources of TheVerge are to be believed then Nokia is already working on a successor of the Lumia 610.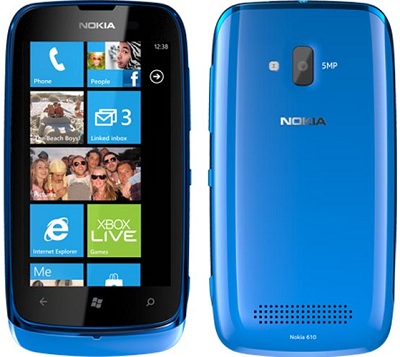 The smartphone which according to the sources is already under testing is code-named 'Glory'.

The source indicates that the successor of the Nokia Lumia 610, 'Glory' will arrive with a 4 inch screen, will go on to be powered by an 800 MHz processor and will be supported by the usual 256 MB RAM which is also found on the Lumia 610.

It is also expected to run on the upcoming Windows Phone 7.8 update but not on the much awaited Windows Phone 8 OS which could be set back for the device itself.

But then, to keep the device in the low-end range the manufacturer might have to bring the 'Glory' over the Windows Phone 7.8 OS only. But then this could also be a nice move as the new device is launched on the older OS, then it could be useful for the app ecosystem to survive for a longer period.