Earlier last month, Google at its Google For India event announced Google Assistant for JioPhone. Google also said that the Google Assistant on JioPhone would be available in English as well as Hindi languages. And now, the Google Assistant understands Hindi language on Android smartphones as well.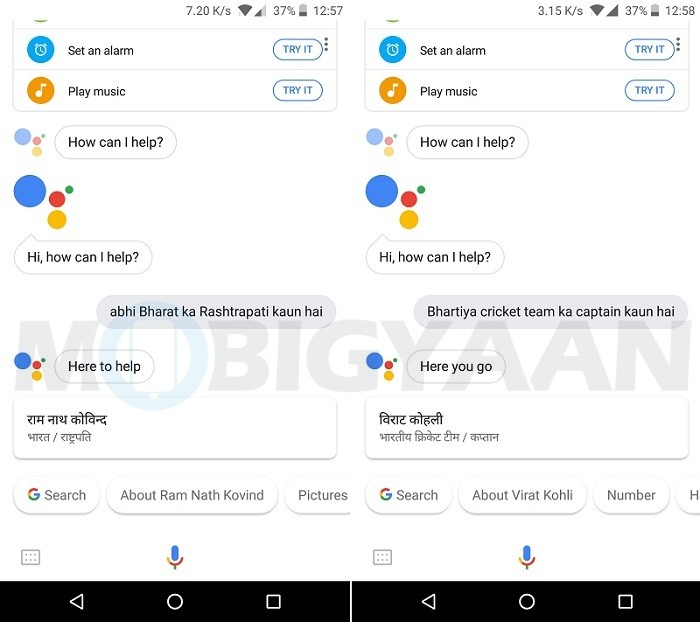 Until now, Google Assistant did understand Hindi, but it was only restricted to Google's Allo app and didn't work on Assistant outside of it. But now, Google Assistant understands Hindi language outside of Allo as well.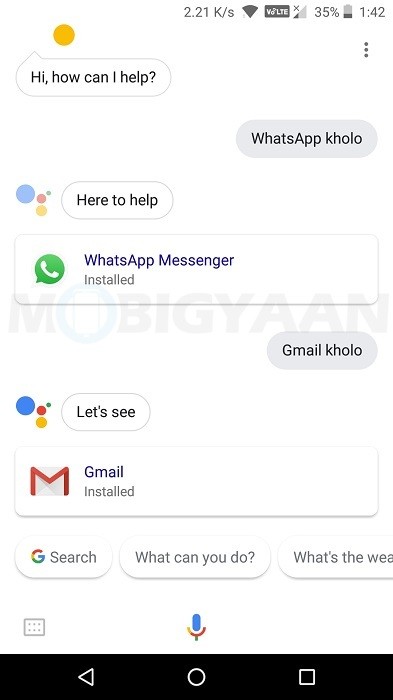 However, whenever you say anything in Hindi to Google Assistant, it first transcribes the voice command in Hindi to English, and then returns the final result in Hindi language. So yes, it still doesn't use Hindi natively, and, this feature also doesn't work as good as it does in English. Moreover, only a select few Hindi queries are currently supported.
That said, if you want the Google Assistant to understand Hindi language, you will have to change the phone's primary language from English (United States) to English (India). You can do so by heading over to the Settings > Languages & input > Languages menu and then adding English (India) language. Once done, long-press the home button and start giving voice commands in Hindi.
We tried asking some questions to Google Assistant in Hindi on our OnePlus 5 that runs Android 8.0 Oreo, and, it worked fine for us. However, this should also work on older Android smartphones that are running Android 5.0 Lollipop or above, but, it won't work on tablets.
Moreover, when we asked Google Assistant to perform different actions like opening the WhatsApp or Gmail app, it didn't open the app, and instead, showed a link to the app.