Back in June this year, Google launched an experimental Android app called Triangle in the Philippines which helped users manage and block mobile data on per-app basis. Well, that Triangle app has now been launched as Datally and is available for users all around the world.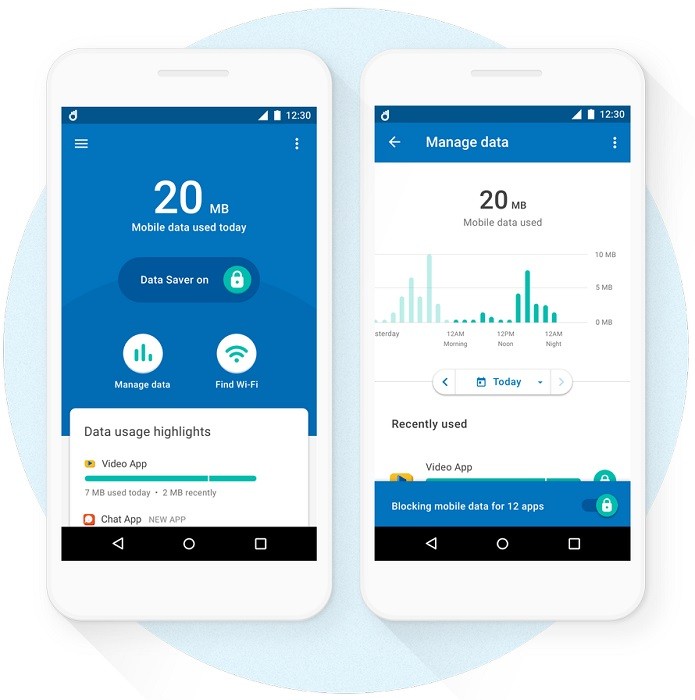 Datally is a data saver app for Android. With Datally, Google wants to help users control and save their mobile data in a much better way. Most of what Datally does can be achieved through certain settings in the Android OS, however, those settings can be hard to find for some users.
The Datally app works with all devices that run Android 5.0 Lollipop or higher. With this app, users can save up to 30% of their mobile data by controlling data usage on per-app basis. Moreover, users can also track real-time data usage of an app in a chat-head kind of a bubble, and if required, can restrict an app from consuming data in background.
Besides, the Datally app also helps you understand your data usage by showing you your data usage on hourly, daily, weekly or monthly basis.
Having said that, the Datally app also comes with a Wi-Fi Finder which helps you find great public Wi-Fi networks nearby. The app also shows user ratings of these Wi-Fi networks so that you can decide which Wi-Fi network you want to connect to.
This app is great if you live in a country where mobile data is expensive, however, this is also a great option for those who want to micro-manage their mobile data usage irrespective of how expensive or cheap mobile data is in their country.
"Mobile data is expensive for many people around the world. And what's worse, it's hard to figure out where it all goes. That means you're never just chatting, playing games or watching videos on your phone—you're also anxiously keeping an eye on how long your data will last. That's why we built Datally, an app that helps you understand, control and save data. With Datally, you can save more and do more with your data." said Caesar Sengupta, VP, Next Billion Users Team, Google.
You can head over to the link below to give this app a try.
Download Link: Datally