Back in May this year, Google rolled out support for one-hand mode on Google Keyboard. Later that month, version 5.1 of Google Keyboard got support for themes, custom background images and more. However, that was only restricted to the Android N Developer Preview 3. Now starting today, the Google Keyboard v5.1 is officially rolling out to all other versions of Android.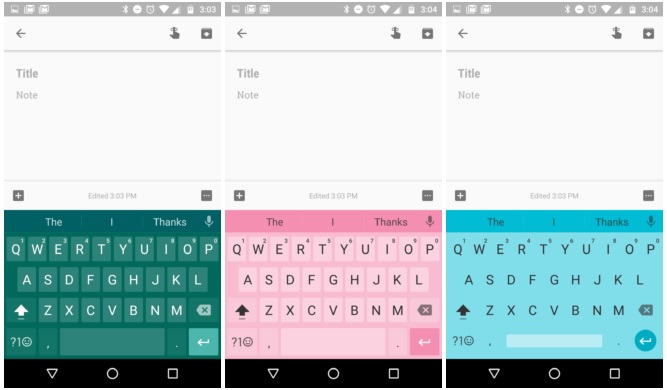 As we mentioned above, version 5.1 of Google Keyboard is no longer restricted to the developer preview of Android N. The update is being rolled out to all the other versions of Android. Google Keyboard v5.1 brings with it many customization options, letting users add a touch of personalization to their Google Keyboard.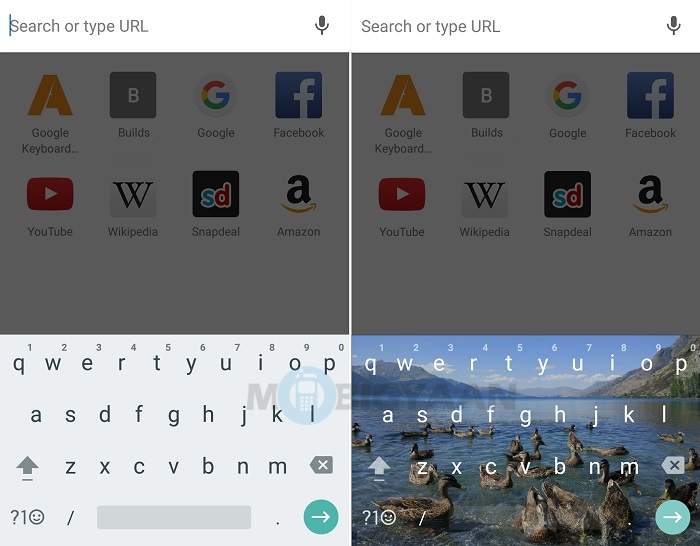 This update lets you change the color of the keyboard by choosing from over a dozen themes from the theme selector. If that's not enough, you can also set a custom image in the background of the keyboard. Version 5.1 of Google Keyboard also supports Unicode 9 emojis, however, they only work on Android N.
The update is rolling out gradually, so it will take some time before all users receive it. If you can't wait, you can download the apk for Google Keyboard v5.1 from here. However, be sure to download the right version of the apk based on the processor of your smartphone/tablet. Also check out our guide on how to set background image in Google Keyboard.