We already know that Google is working on two Pixel smartphones which are codenamed Walleye and Taimen. Walleye is said to be the Pixel 2 whereas Taimen is said to be the Pixel XL2. There was one more device codenamed Muskie which has been reportedly cancelled by Google in favor of Taimen. Having said that, details of Walleye and Taimen have surfaced online which give us an insight at their design and hardware.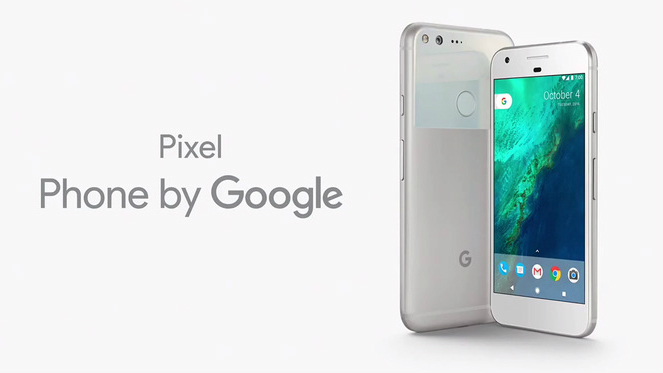 This information about the second-gen Pixel smartphones has been passed down to XDA-Developers by a source who they say is reliable and are confident about the information they have received. So, starting with the Taimen, according to XDA's source, it will be powered by Snapdragon 835 SoC and will be laced with 4 GB RAM. It will boast a 5.99-inch LG made 1440p OLED display and will flaunt bezels smaller than the one on first-gen Pixel. Besides, it has 128 GB of internal storage, however, we are also expecting a 32 GB model, like last year.
Speaking of the design, the Taimen has back similar to the one on last year's Pixel, however, the glass has been reduced and is located near the top so that it doesn't enclose the fingerprint scanner. Also, if you were expecting Google to throw in a dual camera setup, you will be disappointed to know that Taimen will come with a single camera along with dual-LED flash.
Moving on to Walleye, this smartphone will too come with Snapdragon 835 SoC and 4 GB RAM, however, it will come with 4.97-inch display having Full-HD resolution. Talking about storage, the Walleye has 64 GB of space on board which makes us think that Google has ditched the 32 GB option for this year and will offer both the smartphones with 64 GB and 128 GB internal storage. This is a speculation though so take it with a grain of salt.
Speaking of the design of the Walleye, the source says that it's "almost identical" to last year's Pixel having large bezels. Besides, Google has ditched the 3.5 mm headphone jack on Walleye in favor of stereo speakers.
Having said all that, the source also mentioned that the pre-production software on Taimen referred to the fingerprint scanner as Nexus Imprint as opposed to Pixel Imprint on Walleye. Does that mean that the larger device, the Taimen, is a Nexus device with the smaller Walleye being a Pixel? Well, we never know. However,around two weeks ago, we learnt that LG might be manufacturing Taimen which does increase the speculations of one of the device being a Nexus device and the other being a Pixel, but, that said, it's too early to jump to conclusions, hence, we will have to wait for more information to surface online.
Rumored Google Walleye (Pixel 2) specifications:
CPU: Snapdragon 835 SoC
RAM: 4 GB
Display: 4.97-inch 1080p display
Internal Storage: 64 GB
Other: Stereo Speakers, no 3.5 mm headphone jack, design similar to last year's Pixel
Rumored Google Taimen (Pixel XL2) specifications:
CPU: Snapdragon 835 SoC
RAM: 4 GB
Display: 5.99-inch LG made 1440p OLED display
Internal Storage: 128 GB
Other: Smaller bezels, two-tone glass and metal finish design with the glass window located near the top
We will know more about these Google smartphones in the coming days as more information starts pouring in.