Google Pixel 3 isn't far from its launch, there are a number of leaks, rumors and renders of the phone already on the web, but this time it seems from Google itself. Google might have accidentally revealed the announcement date of the upcoming Pixel 3.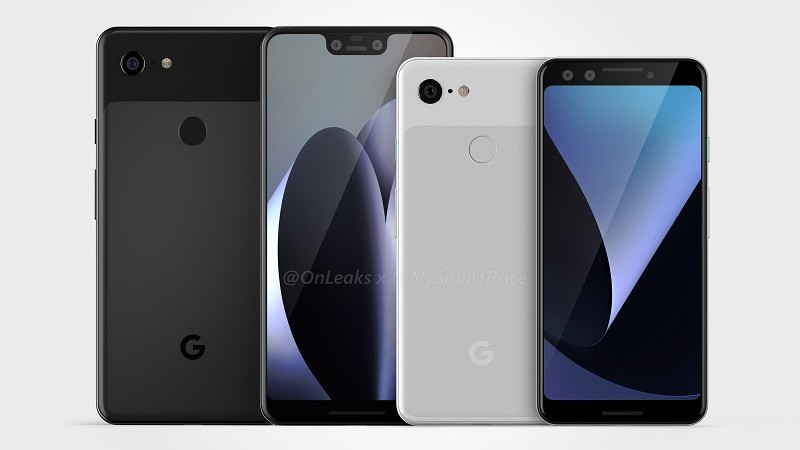 According to the Google's Famebit listing, the Pixel 3 is launching on 4th October 2018 as expected. Usually, Google phones are often announced in October month, the Pixel 2 was launched in October 2017 and the Pixel 3 is falling in October this year.
For those of you who are unaware, Famebit is a platform that connects advertising agencies and marketers with content creators for promotional purposes. In this case, the posted ad was allegedly created by Google itself to promote the Pixel 3 in Canada along with a description that says, "Pixel 3 Phone is launching October 4th, 2018."
There is no robust indication whether this ad is posted by Google, this could be an elaborate hoax. Considering the past launches Google has made, the ad might add some credibility as Google is consistent with these dates in the past years.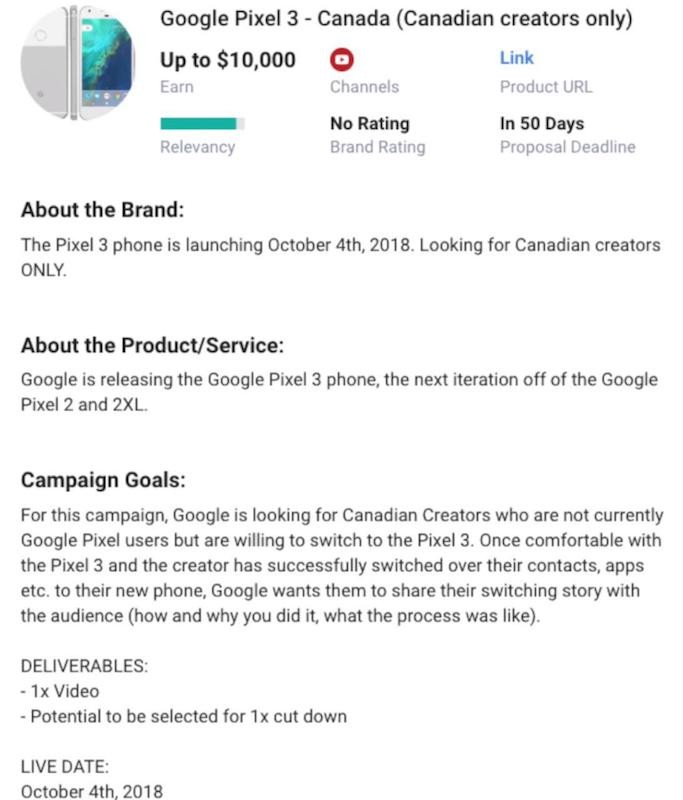 Pixel 3 is Google's flagship offering with top-notch specifications. It is expected that the Pixel 3 would be powered by the Snapdragon 845, the fastest Qualcomm chip currently in the market. Further, it is paired with 4 GB of RAM (6 GB or 8 GB of RAM for Pixel 3 XL).