Two days ago, we got our first proper look at the Google Pixel XL 2 which gave us an idea of what this second-gen Pixel XL might look like. Well, some more information regarding the Pixel XL 2, which is codenamed Taimen, has surfaced online which reveals the software features we might see on the Pixel XL 2.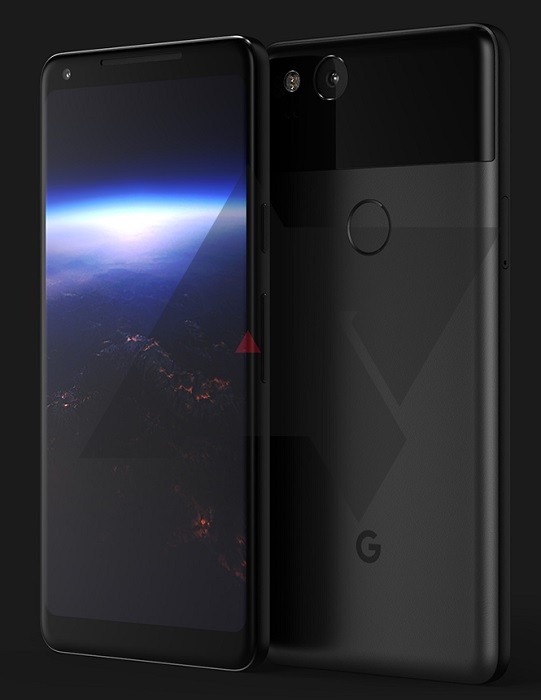 This information was obtained by XDA-Developers from a source they say is familiar with the matter. According to this source, the Pixel XL 2 will come with Always-On Ambient Display, squeezable frame and some display profiles.
Starting with the Always-On Ambient Display, if you have used a Nexus or a Pixel smartphone, you must be aware that they come with Ambient Display feature which wakes the screen when you receive notifications. However, companies like Samsung and LG have been incorporating this feature in their smartphones lately with a difference. Instead of waking up the display when you receive a notification, the Ambient Display on their flagships remains always on and shows notifications and other useful information like date and time. Well, Google too will now implement this feature in the upcoming Pixel XL 2, and, considering the fact that it will be coming with an OLED panel, we think it will be a useful addition.
Moving on, the Pixel XL 2 will also be coming with a pressure sensitive squeezable frame which will let users launch Google Assistant irrespective of whether the screen is on or off. Besides, users will also be able to adjust the intensity of squeezing to their liking. Moreover, Google also has plans of adding useful functionality to the frame like silencing incoming calls.
The source also said that the Pixel XL 2 will come with a "Vivid Colors" display profile, and, he also saw an octopus in ocean in the easter egg of Android O. Does this mean Android 8.0 will be called Android 8.0 Octopus? Um, no, we don't think so. That's very unlikely. Having said that, the system theme will also be darker and we might see a new font system as well.
Well, that's all the information the source shared, however, expect more and more information to surface online in the coming days as the Pixel-season comes into full swing, and whenever it does, we will definitely share it with you.
Rumored Google Walleye (Pixel 2) specifications:
CPU: Snapdragon 835 SoC
RAM: 4 GB
Display: 4.97-inch 1080p display
Internal Storage: 64 GB
Other: Stereo Speakers, no 3.5 mm headphone jack, design similar to last year's Pixel
Rumored Google Taimen (Pixel XL 2) specifications:
CPU: Snapdragon 835 SoC
RAM: 4 GB
Display: 5.99-inch LG made 1440p OLED display
Internal Storage: 128 GB
Other: Smaller bezels, two-tone glass and metal finish design with the glass window located near the top