Back in May 2016, Mountain View based Internet search giant Google announced Android Instant Apps that allowed users to use apps without having to install them on their smartphones. Well now, fast forward to 2018, Google has announced Google Play Instant that does something similar to Instant Apps, but for games.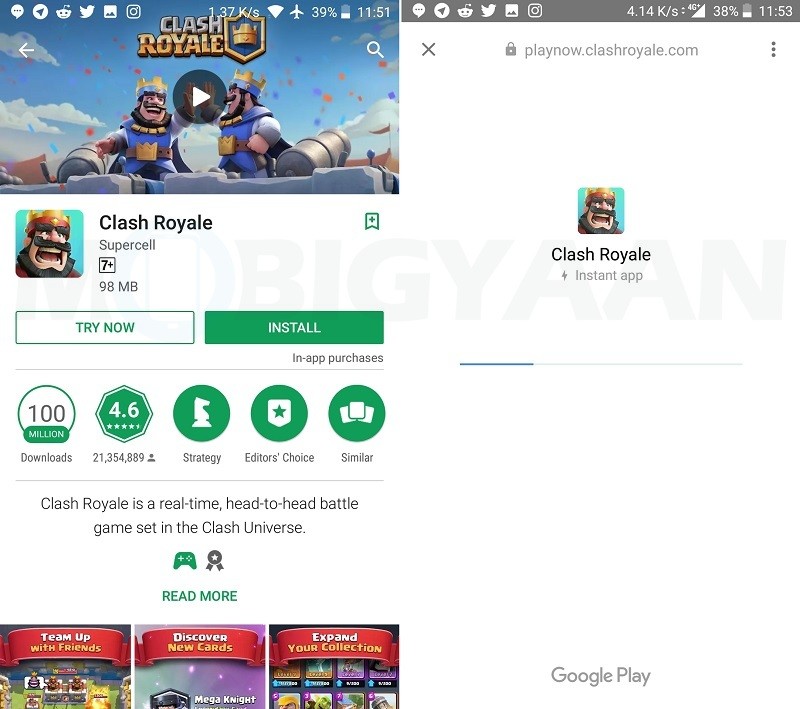 Google has announced Play Instant that lets you play a game without having to install it on your Android smartphone or tablet. With Play Instant, Google wants to make the process of checking out a game fast and easier.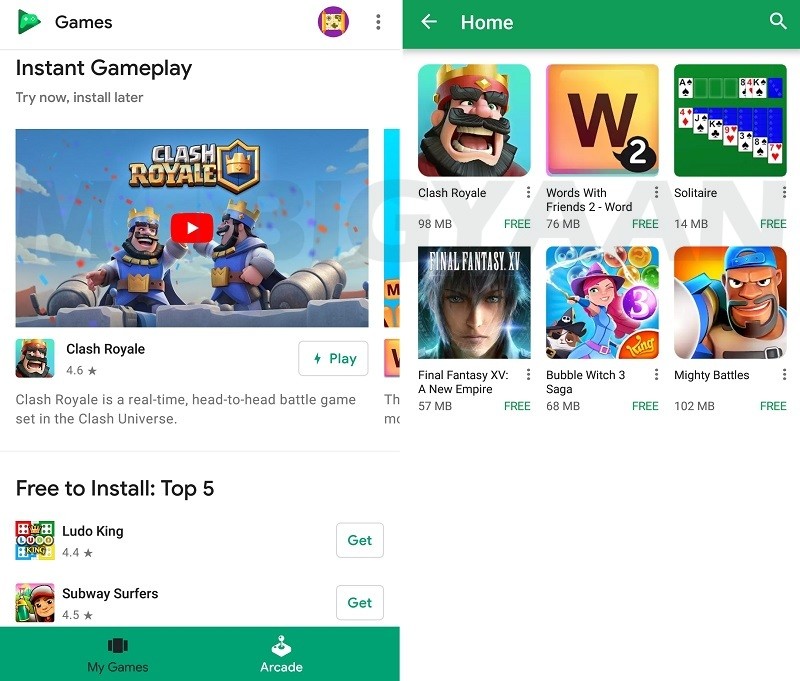 If a game supports Google Play Instant, you will see a new 'Try Now' button in its listing on your device alongside the Install button. Tapping on that 'Try Now' button will let you play a demo of that game without having to download and install the entire game.
This is very much useful if the game is large in size, because if you download and install a large game on your device and end up disliking it, it will be a waste of your mobile/Wi-Fi data. Moreover, downloading a large game can also take some time depending on the speed of your Internet connection. Hence, with Play Instant, you can play a demo of the game first, and if you like it, you can download and install the entire game on your Android device. You can check out the video attached above to see how it works.
Having said that, there aren't a lot many games that support Play Instant right now as Play Instant is still in closed beta with Google planning to open it "more broadly later this year".
With that being said, following are the games that currently support Play Instant:
Clash Royale
Word With Friends 2 – Word Game
Solitaire
Final Fantasy XV: A New Empire
Bubble Witch 3 Saga
Mighty Battles
The games that support Google Play Instant can also be found under 'Instant Gameplay' section under the 'Arcade' tab in the Google Play Games app. Or, you can also click here to check out all the games that support Play Instant.
"With all the great games available on Google Play, we want to make discovery easier and remove friction during the install process. Installing and opening a game takes time and results in many players never getting to experience your game. We're thrilled to announce that instant apps is now available for games. This means that with a tap, players can try a game without having to download it first." said Benjamin Frenkel, Product Manager, Google Play Instant.
We have begun to like this new feature. What about you? Have you tried it out? Do share your thoughts with us in the comments down below.