Back in May this year, Google had announced that it will be bringing Android apps and Google Play Store to Chromebooks. While the Android app support had already started rolling out to ASUS Chromebook Flip in June, the Play Store has finally arrived on the stable channel of Chrome OS.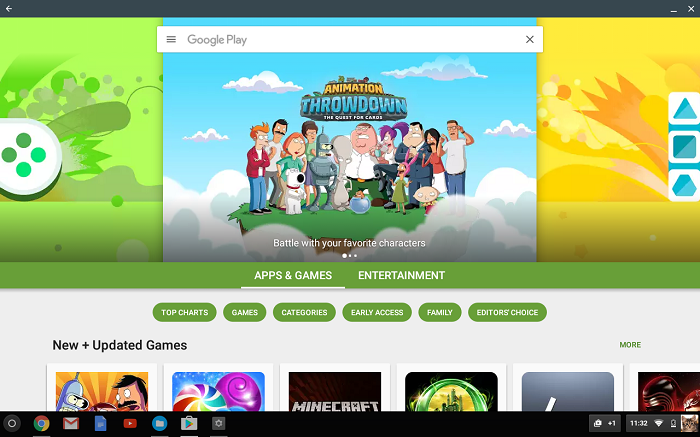 Google is rolling out the Play Store on the stable channel having version 53.0.2785.129. However, not all Chromebooks will get the Play Store as the roll out is only for Acer Chromebook R11 and ASUS Chromebook Flip.
This build also comes with some bug fixes, security updates and some enhancements. The update will be rolled out to all the units of Chromebook R11 and Chromebook Flip in the coming days. However, even if the build of Chrome OS is stable, the version of Play Store is still in Beta.
"A beta release of the Play store is available to users now on the Acer R11 and Asus Flip (and coming soon to Pixel 2015) and can be enabled from the Settings page. The team is hard at work making the experience great for users before making the Play Store available by default on these Chromebooks." a Google spokesperson told VentureBeat.
If you own either the Chromebook R11 or Chromebook Flip and are downloading stuff using the Play Store, do let us know how your experience has been. Also, click here if you don't know how to switch channels.