Earlier this year, Google rolled out the offline search feature for its app on Android to deal with spotty connections. With that feature, Google returned your search results when you were back online and notified you for the same. Well, Google seems to be rolling out a similar feature for Play Store as well.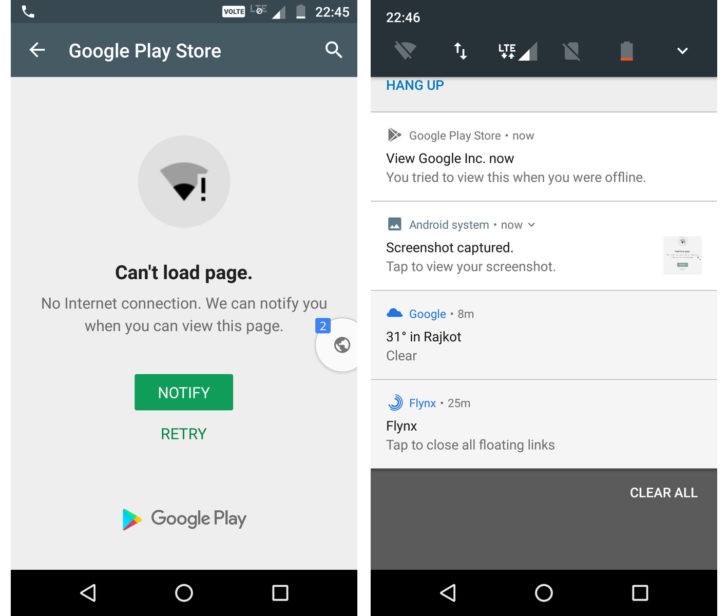 Google has started rolling out a Notify button in the Play Store which will show up to you when your device doesn't have Internet connection. If you tap on this Notify button, you will be notified when there's an Internet connection on your device. You will also get a message saying "You tried to view this when you were offline". And when you tap on it, you will be taken back to that Play Store page that you were trying to view when you were offline.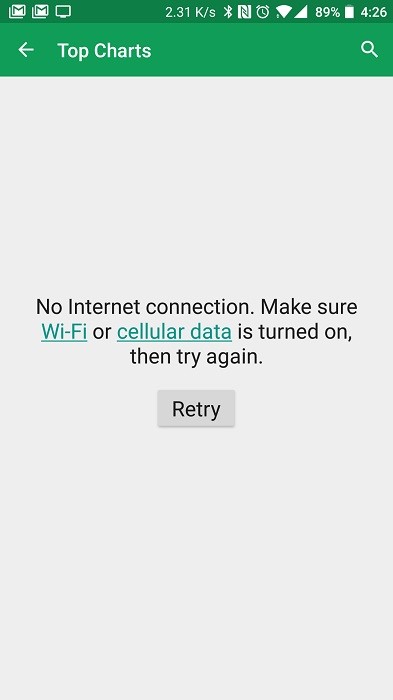 Google has retained the Retry button which was present already, and if you don't want to get notified, you can simply tap on that Retry button to refresh the page and see if you can view it. This Notify button may not make much of a difference to many, but this is surely a welcome addition, at least it will remind us what we trying to view if we forget about it.
For now, this feature is only rolling out to a very small number of users and seems to be activated by a server side switch by Google. If everything goes well, Google might start rolling it out to a larger number of users, and then ultimately adding it to the Play Store for all the users.
What do you think of this new feature? Do you think it's useful?