Google introduced its smart messaging app Allo last year in May during Google I/O, and, availed it to the users later in September. While the app can currently only be used on a smartphone, it will soon have a desktop client.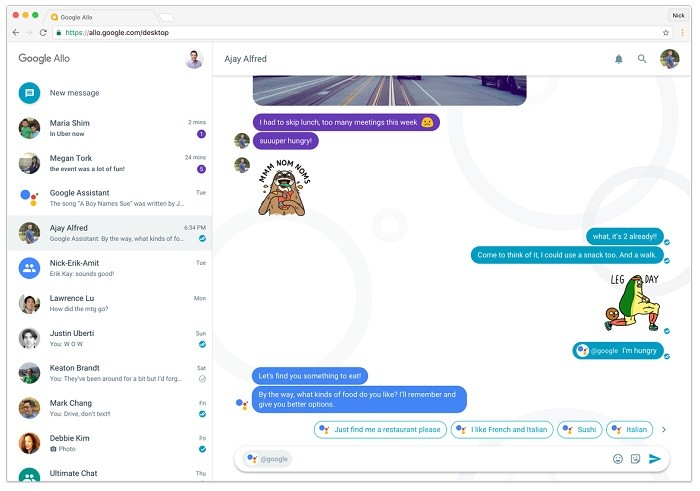 Allo is Google's take on messaging, and, while the app did see Millions of downloads initially, the interest in the app has been fading since then. However, Nick Fox, VP of Communications Products at Google, has said that the app will soon get a desktop client. He shared the above shown image on Twitter by tweeting "Still in early development, but coming to a desktop near you…  #GoogleAllo #SneakPeek".
With a desktop client, it seems Google wants to try and get more people to download and use Allo. The image shared by Fox on Twitter shows Allo being opened in Google Chrome. You can also see the Google Assistant in action along with exchange of some stickers.
Like WhatsApp, Google Allo is tied to your phone number which is required to register you with the app. At this moment, there's no information on how the desktop client will work. Rather, whether it will actually be a desktop client, or, a web client which will work from within a browser (as seen above).
Apps like WhatsApp and Telegram have both desktop clients as well as web clients. While WhatsApp clients sync messages between your smartphone and themselves, Telegram clients work independently as the messages are stored in cloud.
Well, whatever it is, we will hopefully hear more on this during Google I/O 2017. By the way, do you use Google Allo?