Back in September, Google launched its UPI-based mobile payments app Google Tez in India, which lets users make payments directly from their bank accounts. Now today, Chinese smartphone brand Xiaomi has announced that it has added Google Tez as a payment option on Mi.com as well as Mi Store app in India.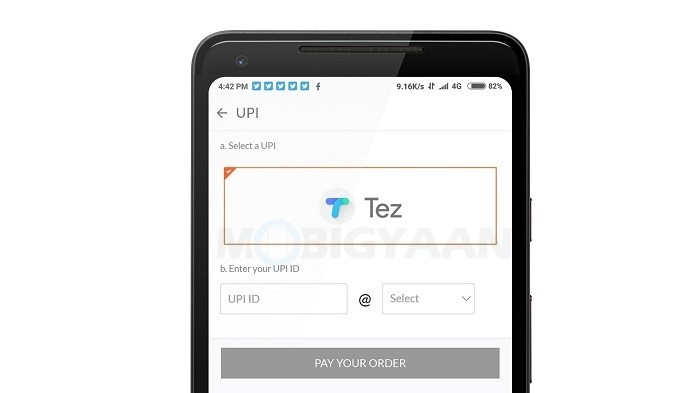 With Google Tez support, you will now be able to make payments for your purchases using Google Tez on Mi.com and Mi Store app. All you have to do is click on UPI on the payments page and select Tez from the list. After that, you will have to enter your UPI ID and proceed with the payment.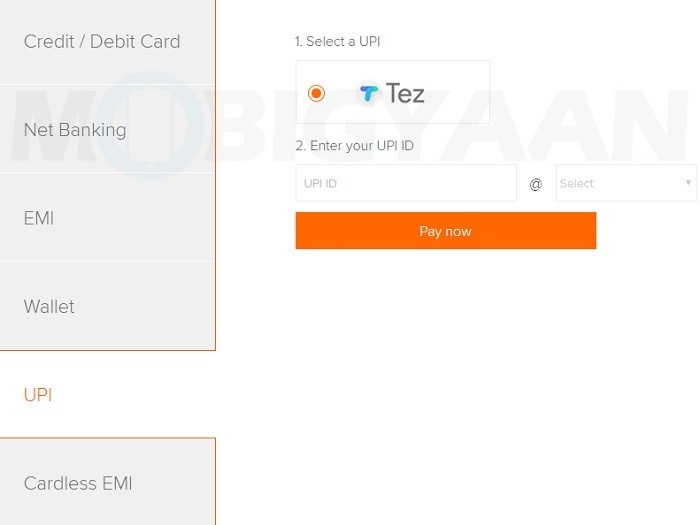 Like we already said, Google Tez lets users make payments directly from their bank accounts, unlike other apps where you first have to transfer money from your bank account to the digital wallet. Similarly, the money you receive is also directly transferred to your bank account that's linked to your UPI ID.
Xiaomi has said that on an average, Mi.com gets over 21 Million unique visitors in a month and over 1 Million unique visitors in a day. Besides, its Mi Store app on Google Play Store also has over 20 Million installs while also having over 6 Million organic downloads till date. Well, this should certainly help Google Tez get some boost in the number of transactions in the future.
Also Read: Xiaomi No.1 Mi Fan Sale kicks off in India: Here are all the offer details
"Our vision is to bring innovation to everyone and our integration with Tez is another step forward in this direction. Xiaomi is currently the number one smartphone brand with a dominant online smartphone market share of 50.8%, of which a significant portion is attributed to Mi.com. With this new payment option, we hope to provide an even better purchasing experience that is truly cashless." said Raghu Reddy, Head of Online Sales at Xiaomi India.
Are you a Google Tez user? Would you prefer paying for your orders with Google Tez on Mi.com or Mi Store app?