Back in September last year, Mountain View-based Internet search giant Google launched Google Tez in India – a UPI-based mobile payments app exclusive to the Indian market. Well now today, at its Google for India event held in New Delhi, Google has announced that Google Tez is now Google Pay.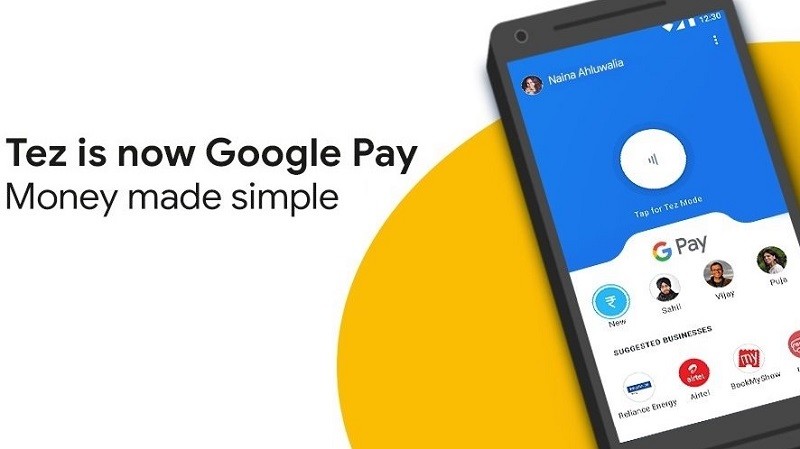 For those unaware, Google Pay itself was announced back in January this year, and it started replacing Android Pay later in February. In case you are getting confused, let us tell you that Google Pay is actually a unified payment service which is a combination of Android Pay and Google Wallet. And, as a part of Google's efforts to unify payments services globally, the company has re-branded India-exclusive Google Tez to Google Pay.
Your simple, secure payments experience remains just the same. Everything you love about Tez is now moving to #GooglePay. #GoogleForIndia pic.twitter.com/RQCmOQqGjw

— Google Pay India (@GooglePayIndia) August 28, 2018
It's certainly been a year to remember. #GooglePay #GoogleForIndia pic.twitter.com/GDhfnSqiFR

— Google Pay India (@GooglePayIndia) August 28, 2018
Having said that, this is just a re-branding, and Google has said that apart from the name change, everything else will remain the same. During the event, Google also shared some interesting stats about Google Tez in India.
Google revealed that right since the launch of Tez in India last September, the app has been used to carry out more than 750 Million transactions that are collectively worth more than $30 Billion. Furthermore, Google also revealed that Tez has a whopping 22 Million monthly active users in India.
As for what next, Google has said that it will make Tez… err… Google Pay more useful by increasing the number of places where you can use it. Furthermore, the search giant also said that it will be working with banks to provide instant loans to the users of Google Pay in India.
Other announcements by Google at its Google for India 2018 event:
In addition to announcing the name change of Tez, Google also made several other announcements at its Google for India 2018 event held in New Delhi. The announcements are as follows:
Google Station partnering with Andhra Pradesh State FiberNet Limited to bring high-quality Internet coverage to over 12,000 villages, cities and towns in the state of Andhra Pradesh.
Google Go users will now be able to listen to web pages in 28 languages including Hindi, Bengali, Malayalam, Marathi and Tamil. This will work even on 2G connections.
Announcement of Project Navlekhā that will allow publishers to create mobile-friendly web content easily. This project comprises of a tool that makes use of Artificial Intelligence to render any PDF containing Indian language into editable text.
Google Search feed will now display news from both English and Hindi language sources.
Google Assistant now supports Marathi language.
Google Maps Go gets turn-by-turn navigation along with a new home screen and shortcuts. Google has also partnered with RedBus to add more than 20,000 inter-city bus routes in 1500 cities in Google Maps.