The Google I/O 2016 developer conference is currently going on. This conference is generally related to all the new features and technologies that Google plans to roll out in the future. Google introduced its smart messaging app Allo during this conference and declared that Android Apps along with Google Play Store will making their way in to the Chromebooks.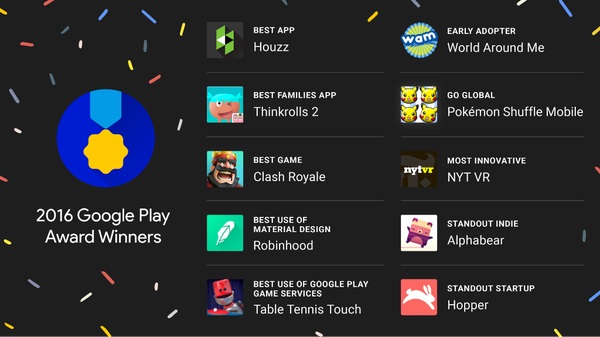 Google making such kind of announcements during the I/O conference is nothing new. What's new though is that Google, for the first time ever, gave Play Awards to the best apps from across different categories. There were a total of ten categories with five nominations in each category.
And the winners are
Have you tried any of the app listed above?