WhatsApp has been in the news today, thanks to the web client it has just released for its users and apparently, other companies are trying to gain some success with WhatsApp's ever increasing popularity.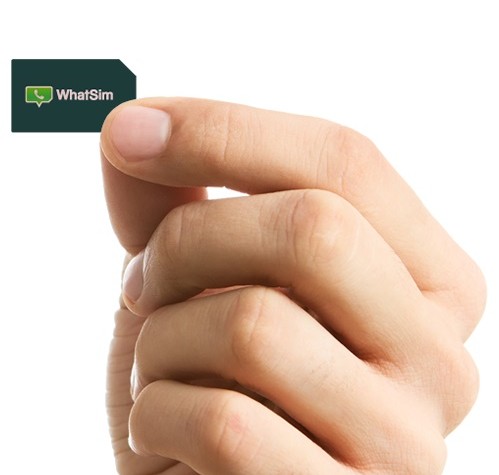 WhatsApp currently boosts of 700 million active users and that number is on the rise, so an Italian company has launched a WhatSim, which is a WhatsApp-only SIM that lets you use WhatsApp for free even while you are roaming internationally.
The WhatSim SIM card can be bought for €10 (or €5 in some countries), which is approximately Rs. 700 and the standard worldwide shipping charge is €5 (~Rs. 350). With the SIM card, you get unlimited texting, sharing location and contacts for free for a year. To send pictures, videos and voice messages, you'll need credits, which you'll have to buy from the WhatSim website.
You can buy 1000 credits from €5, which lets you send pictures, videos and voice messages. The credit rate for pictures, videos and voice messages are different for different countries. The rates are listed for different zones, so you'll have to check the zone your country lies in or the country you are travelling to.
The WhatSim will not expire but you'll have to recharge it annually. The WhatSim is available at the WhatSim website and the company also plans to make it available through  "network of local distributors in over 100 countries." The WhatSim should work for people who travel a lot to different countries, for others, it seems of no use.