Ever thought to add all the calls you have made, received and missed in the calendar? Call logs are important when you want to track someone's call but what if they are removed or cleared. With Android devices, you can now add call logs in the calendar. Adding call logs will help you to view calls made a long time back i.e. months or years ago. We will show you how you can do it. Here's our guide: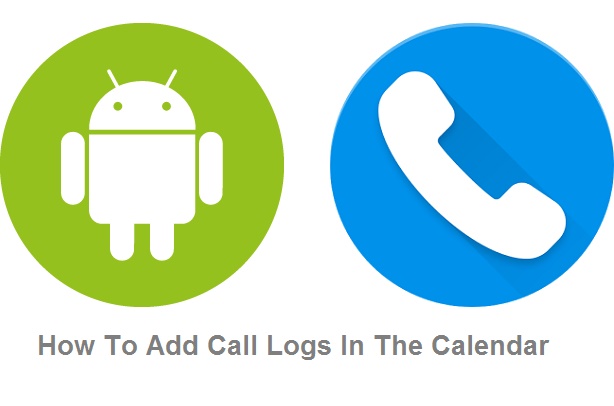 How to add call logs in the calendar on Android
Install an app called 'CallTrack', you can easily find it on Play Store. CallTrack logs your phone activity to your calendar associated with your Google account. All the calls can be logged into the calendar automatically. You can choose from incoming calls, outgoing calls, and missed calls. Just tick the check box to enable CallTrack.
There is an option to select which Google account calendar you want to sync to. Choose the desired in the CallTrack app.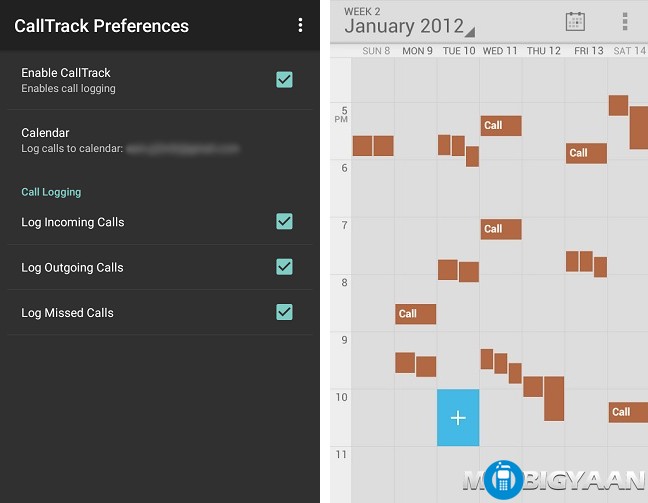 Once, the call drops, the CallTrack app will record the activity to the calendar with the date and time associated with the call and the duration of the call as well. Open the calendar app and see the logs filled automatically. I find it the best as it stores all the call logs to the calendar and synchronizes it with the Google account. The same Google account can be used for other devices and calls can be tracked.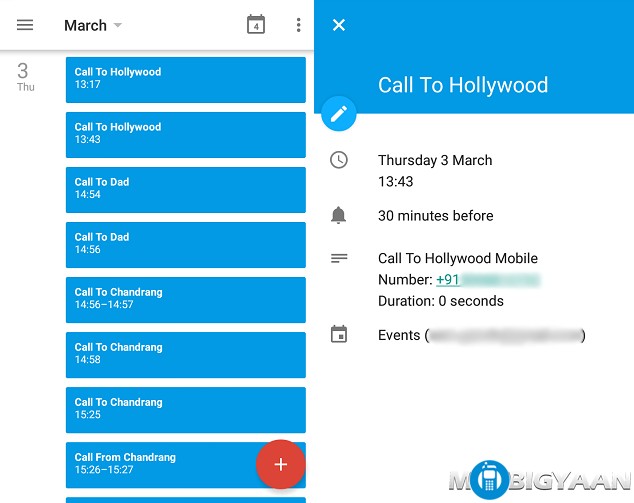 The only thing missing in this app is the call recording. When you place a call, you cannot record the conversation. But, that's all the app has to offer, if you want to record the calls, then this guide will surely help you. If you do not want to add the calendar entries of the call logs, then simply remove the tick mark from the app to disable logging.
Hit thanks in the comments if you like this guide. For more, check our How-To Guides.