What if I tell you, you can create your own WhatsApp stickers? WhatsApp stickers have rolled out for Androids and iPhones and if you've been recently receiving stickers from your friends on WhatsApp and want to make custom stickers, here's a guide on how to create your own custom WhatsApp stickers on your Android smartphone.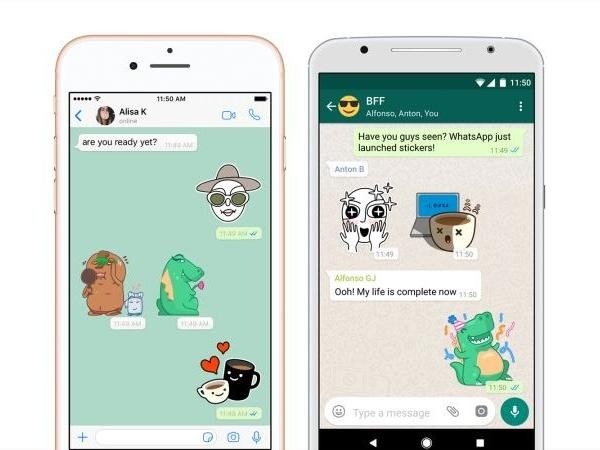 How to create your own WhatsApp stickers
Before you start, you will require a third party app that will create stickers for you, all you need is an image from the gallery. It works for Android users, download the app called 'Sticker maker for WhatsApp' from Google Play.
Once you've downloaded the app, open it and create a sticker pack. Add any sticker name and author name and proceed.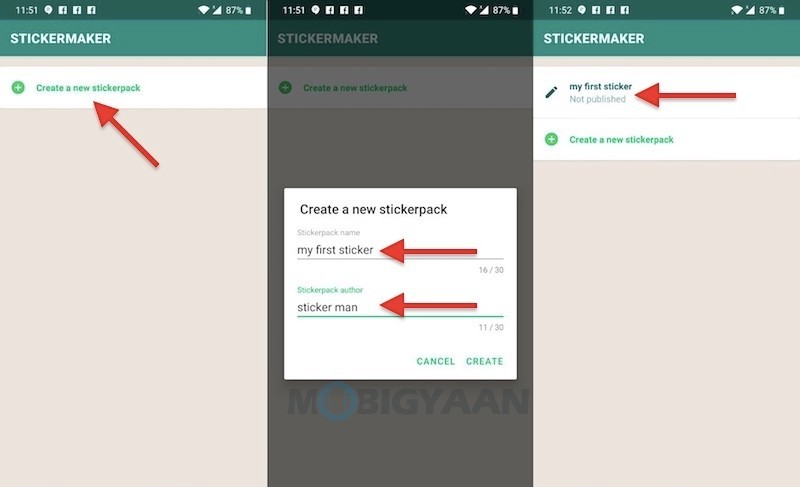 Select an image from the gallery by tapping the 'Select File' or directly take a photo from the camera using the 'Take Photo' option. I have already used an image from the gallery, you can pick whichever option you like.
Crop the selected image using your fingertip (or use the S-Pen if you own a Samsung Galaxy Note smartphone). Once you've done that part, tap 'Yes Save, Save Sticker'. If you think it's not done properly, tap No, Try Again to re-crop.
If everything went well, go ahead and publish and add it to your WhatsApp. You will be asked to add it to the WhatsApp.
Note: You will need to create at least 3 stickers to publish a sticker pack.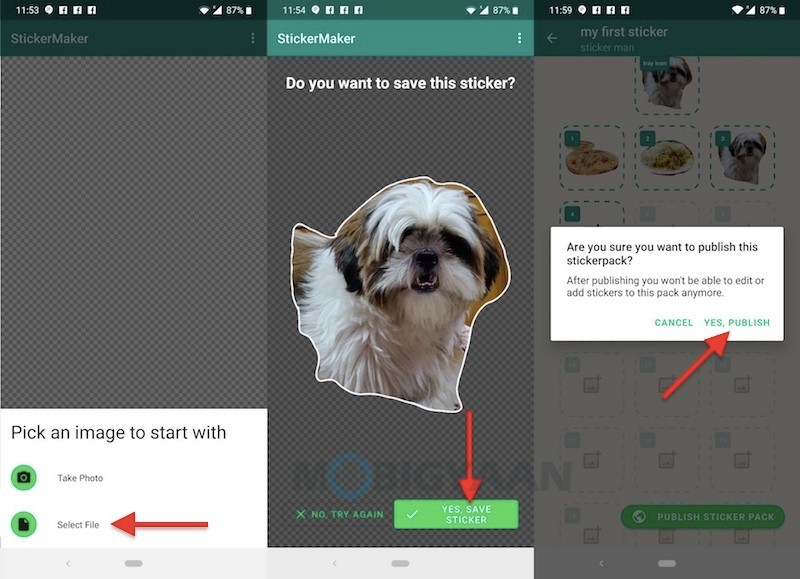 Now check your WhatsApp and select your created stickers from the smileys button. Send it to your friends and have fun.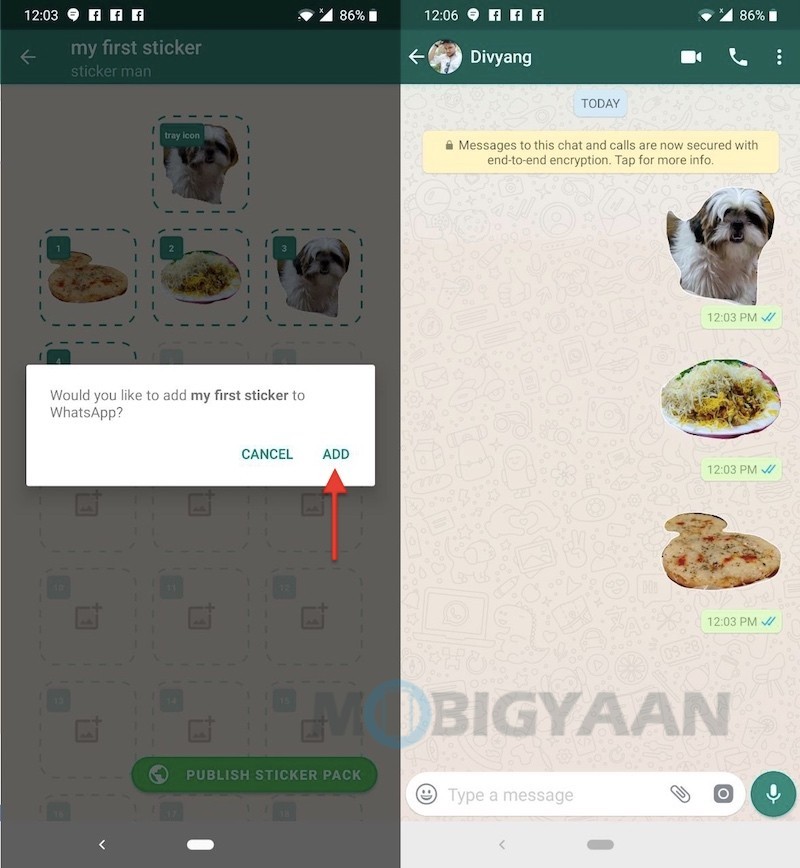 Also check how to stop group members from changing WhatsApp group info on your Android.