Because similar instant messaging service providers like Telegram has already this feature, WhatsApp too got into it. WhatsApp has recently introduced a new feature to share PDF documents to your WhatApp contacts. The feature is only available to the users who update their WhatsApp to the version 2.12.496 released on their official website. If you are the one who wants to share PDF documents on WhatsApp, then our simple tutorial will guide you through the short process.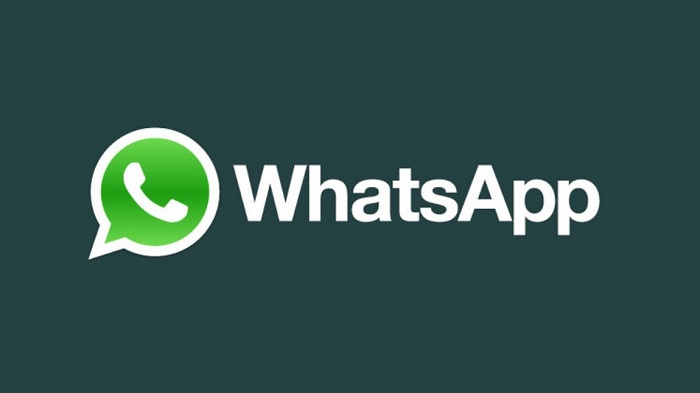 Note: The feature is currently available to the Android devices. iOS and other devices will get it when WhatsApp rolls out the next update.
How to share PDF documents on WhatsApp
Before you proceed to the steps, make sure you and the one who receives the documents have updated their WhatsApp to the above-mentioned version. It is required to share PDF documents on WhatsApp.
Step 1: Select a contact to send the PDF files. Open the attachment in the contacts as shown and tap Document. You probably know this stuff and it's the same thing as you do with sharing the images.
For peeps, who don't have such sharing option after updating it from Google Play Store, update it from the official website www.whatsapp.com/download. Install from the APK file instead of updating it from the Google Play Store.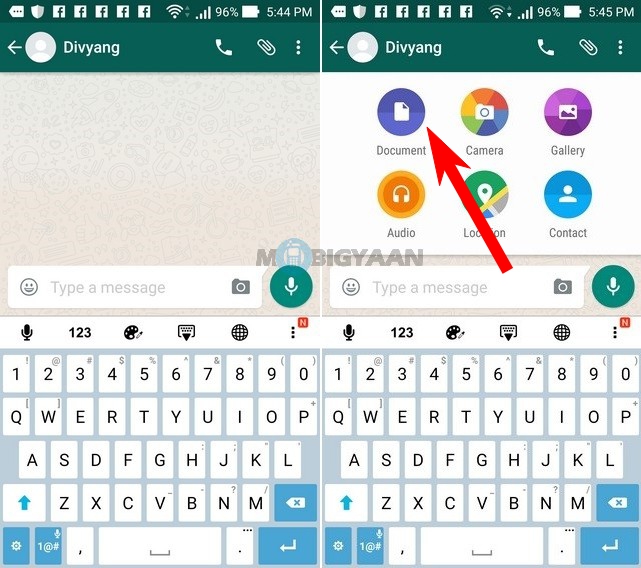 Step 2: Make sure you send the file to the one who also have updated their WhatsApp. If the recipient does not update it, then you will likely to get this kind of message that says the person needs to update WhatsApp to receive documents. If everything went okay with the updating WhatsApp on both the sides, move on to the next step.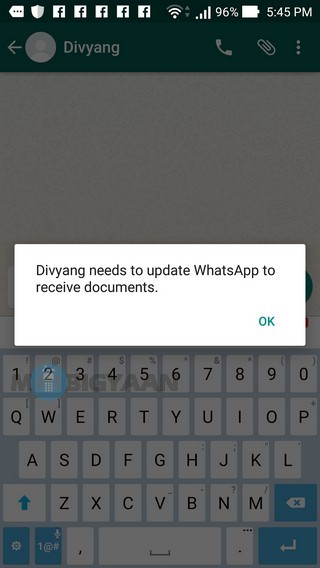 Step 3: Once both the parties are updated, select the document option and choose the file you want to share that is available on your phone. I checked the file types and it didn't support .txt, .docx, .xls, but .pdf. We could hope the files to support in the next WhatsApp update.
Only PDF file is supported, so tap on to that chosen PDF file and Send. Now, wait for it to upload to your chosen contact. Once, the PDF file is uploaded, your contact should receive it just like you send the images and messages. Tapping the file will open the document in a PDF viewer.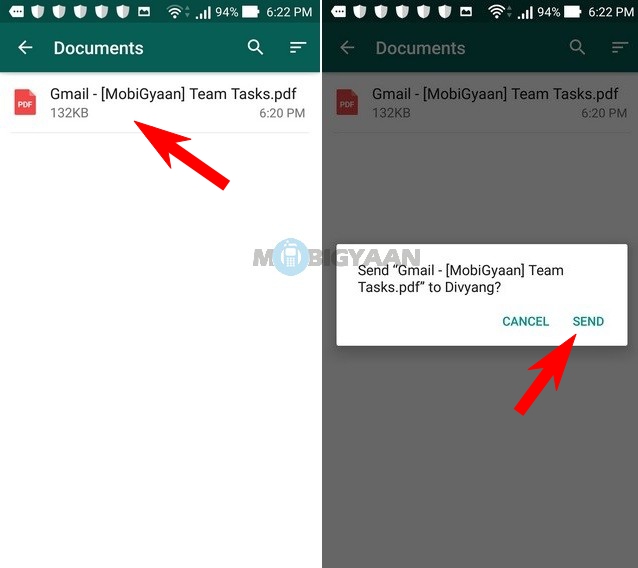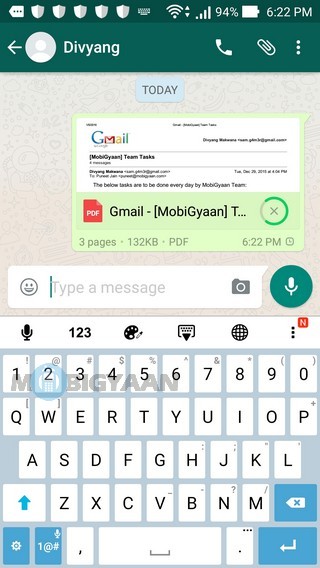 People usually share document-typed files, however, there are people I know who share .zip and .rar files which are again not supported. For now, only PDF file is supported, but later updates may also support more files.
Also, check How to backup WhatsApp chat on Google Drive
That's as simple as stealing candies from the kids, right? If you want more such tutorials, visit our How-To Guides. Comment below anything about this guide if you have any queries. Till then, Ciao!