Have you ever tried using WhatsApp as a diary or taking notes? Before I got my hands-on this WhatsApp trick, I was sending messages or saving notes on WhatsApp using dual WhatsApp accounts. Now with this method, it's easy to save notes without having another WhatsApp account.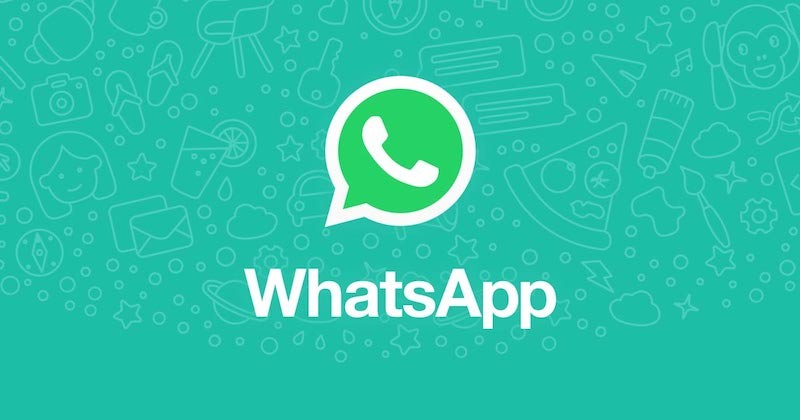 Here's how to use WhatsApp for making notes
No need to download any third party apps, it's all built-in, you just have to do is to create a WhatsApp group.
Create a WhatsApp group and add any one of your friends in it. If you've another WhatsApp account like me, use it to create a group.
Once the group is created, remove that person from the group so you are the only one left in the group. WhatsApp won't delete the group even if it has only one member or one person in it.
Create a WhatsApp group.
Remove all members, but you.
Make notes in this group.
What we are doing here is creating a group of taking notes and removing all the members from it.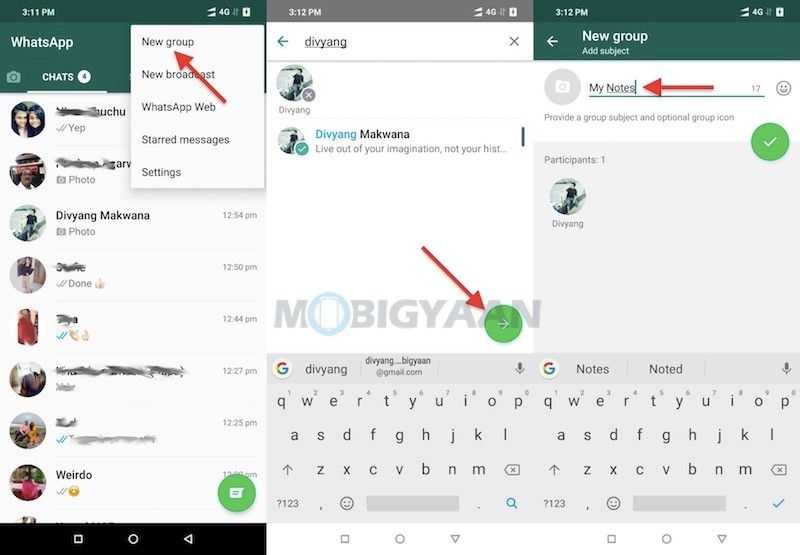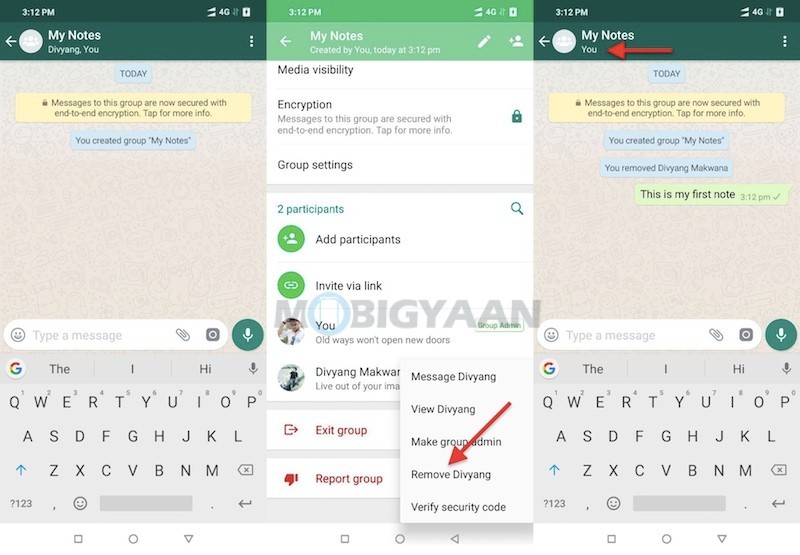 Whenever you need to write a note, go to the group you've just created and write it down here. If you are frequently making the notes, you can add a shortcut of the group to the Homescreen. To add a shortcut to the homescreen, tap the three dots, More and Add shortcut.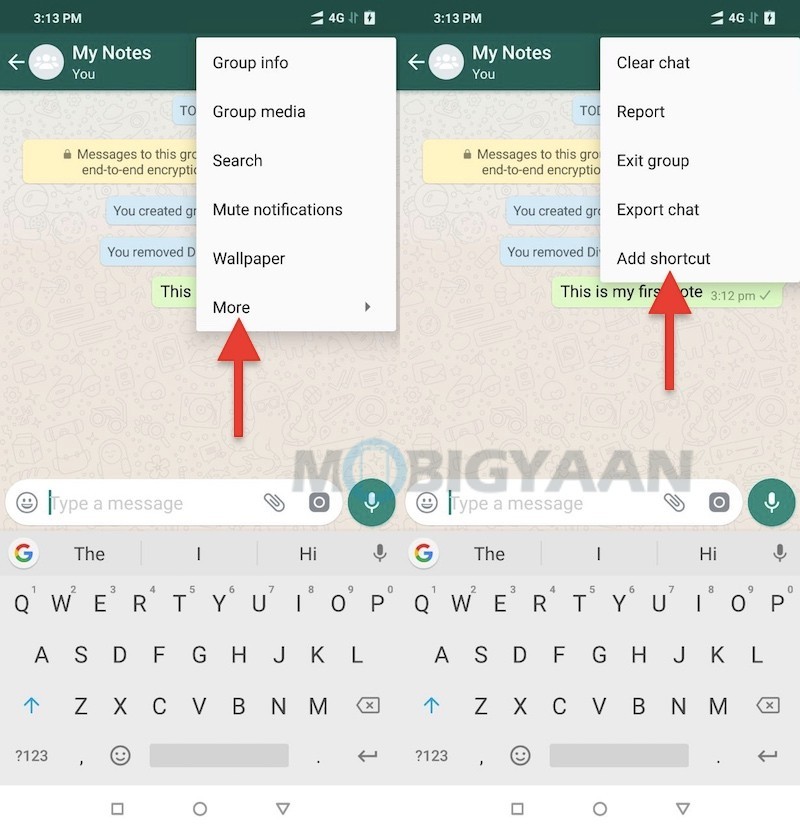 Did you know you can create your own WhatsApp stickers? WhatsApp now supports stickers on Androids and iPhones, if you've been recently receiving stickers from your friends on WhatsApp then send them your custom designed stickers with this snappy trick below.
How to create your own custom WhatsApp stickers [Android Guide]