Late last month, Chinese smartphone brand OnePlus released OxygenOS Open Beta 6 update for OnePlus 6 that brought along OnePlus 6T camera features to the phone. And now, the company has released yet another Open Beta update for the OnePlus 6 that brings in some interesting features to the phone.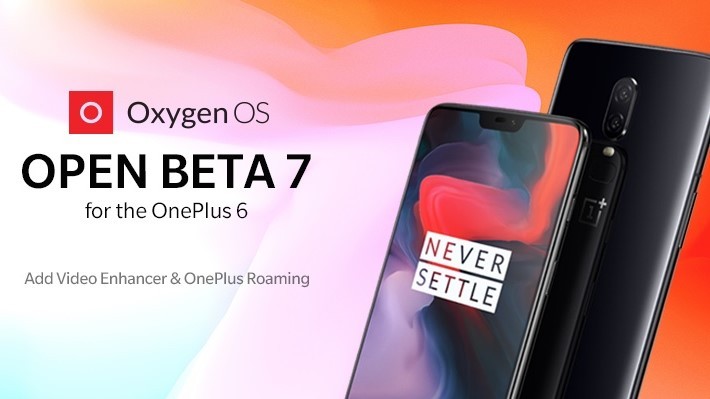 The Open Beta 7 update for OnePlus 6 does come with some improvements, but, it also comes with two noteworthy features – OnePlus Roaming, and Video Enhancer.
OnePlus Roaming is a virtual SIM that lets users surf the Internet in foreign countries without requiring a local SIM card. All you have to do to use this feature is to select the country and the plan, and then make the payment. After you reach the selected country, simply select the purchased plan, enable it, and you are good to go. OnePlus says this "should work globally in most of the countries/regions", but you cannot make calls or send SMS – it only lets you use data.
Another feature that comes with the Open Beta 7 update for OnePlus 6 is the Video Enhancer. With the Video Enhancer enabled, OnePlus says "the colors are enhanced for a better experience while watching videos".
Here's the entire changelog of OxygenOS Open Beta 7 update for OnePlus 6:
System

Added Video Enhancer feature
Added OnePlus Roaming

Communication

Added vibration when hanging up
UI Improvements for emergency rescue
Now able to assign a specific SIM for a specific contact or group of contacts when using dual SIM

Launcher

Added User Agreement and Privacy Policy
App drawer options under launcher settings
General bug fixes and performance improvements
This update is rolled out over-the-air, and, as always, it's only rolled out to those who already have a previous Open Beta build on their OnePlus 6. Those who are on the official build will not receive this update.