WhatsApp might copy one more feature from Snapchat
Back in February last year, Facebook-owned WhatsApp rolled out a new 'Status' (renamed original Status to 'About') feature that lets users share photos, videos, GIFs and texts which disappear automatically after 24 hours. Well, this new Status feature is actually a copy of Snapchat's Stories, and, WhatsApp is now said to copy Snapchat one more time.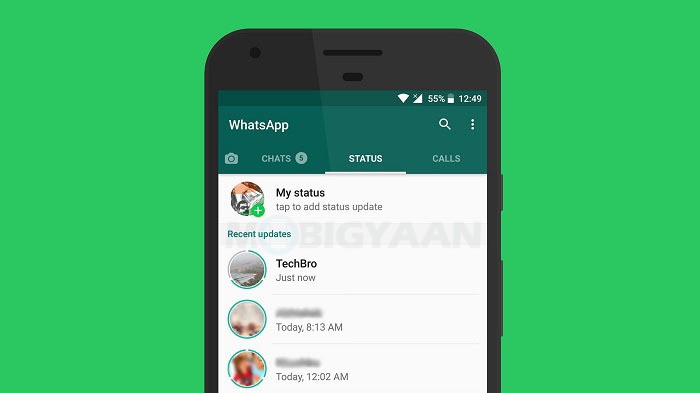 WhatsApp copied Snapchat last year by introducing its new 'Status' feature, and now, the company is said to copy one more feature from Snapchat — self-destructing messages. For those unaware, Snapchat lets you send messages that delete automatically. While WhatsApp does let users delete sent messages, they are required to delete them within 1 hour, 8 minutes, and 16 seconds. Furthermore, the messages sent on WhatsApp don't delete automatically, you have to delete them using the "Delete for Everyone" option.
By copying Snapchat's self-destructing messages feature, WhatsApp (Facebook, actually) will give another blow to Snapchat that's been losing its active users since Facebook-owned apps started rolling out its Stories feature.
Facebook-owned Instagram, like WhatsApp, also lets you delete sent messages, but, they don't have any time limit like WhatsApp. You can delete any message you want irrespective of how old it is.
Also Read: WhatsApp VP confirms advertisements are coming to the 'Status' tab
If WhatsApp indeed copies Snapchat again by rolling out a self-destructing messages feature, then we may see Instagram too following suit.
We expect to see this feature appearing on WhatsApp's beta channel soon if the company is indeed planning to roll it out to its users.