Apple reportedly removing WhatsApp Sticker apps from App Store
Facebook-owned popular instant messaging app WhatsApp rolled out the Stickers feature late last month for both Android and iOS users, and, it became an instant hit amongst many users after the roll-out. However, unlike Telegram, WhatsApp users have to download additional, third-party apps from the app stores if they want a wide range of stickers that can be sent to their friends and family. As a result, we saw a rise in the number of WhatsApp Sticker apps on both Play Store and App Store, but, these sticker apps are reportedly being removed by Apple from the App Store.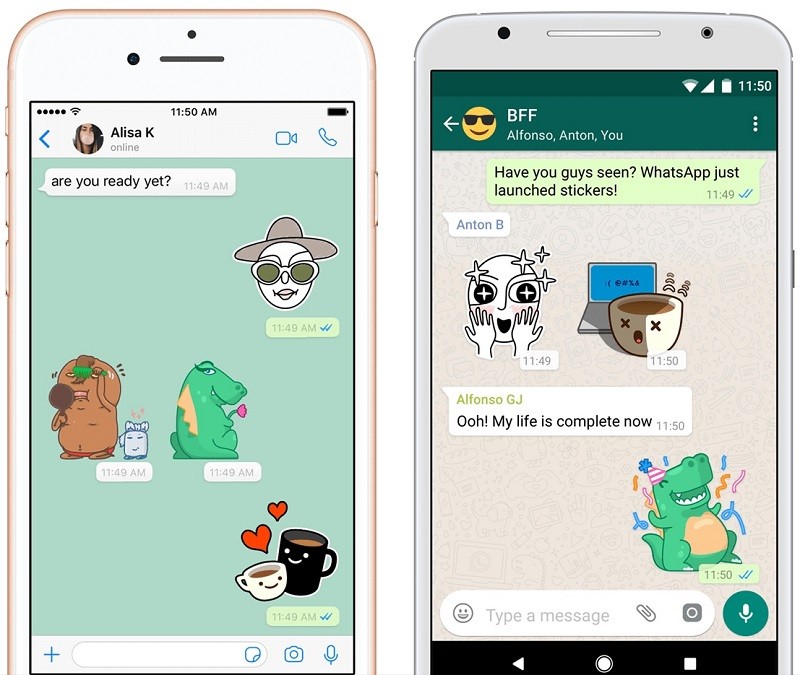 According to a report by WABetaInfo, Cupertino-based tech giant Apple has started removing all WhatsApp Sticker apps from the App Store. The reason behind Apple removing these apps is the violation of their guidelines for developers. The apps published on App Store should not require other apps to function, but in the case of WhatsApp Sticker apps, these apps do actually need WhatsApp, because without WhatsApp installed, there's no need for a user to download the sticker apps in the first place.
Apple is reporting that all WhatsApp Stickers are violating their guidelines. The main reasons:
1) There are too much apps with similar behavior.
2) It requires WA to be installed. Apps should not require another apps.
3) The design of these apps is the same. https://t.co/L86KCYeSBV

— WABetaInfo (@WABetaInfo) November 18, 2018
However, that's not the only reason why Apple is removing WhatsApp Sticker apps from App Store. WABetaInfo reports that Apple is removing these Sticker apps because there are too many on App Store with similar behavior, and that the design of these apps is also the same.
At press time, there's no word from either Apple or WhatsApp about this matter. However, if you are an iPhone user, and like to send stickers to your WhatsApp friends a lot, then we suggest you download some of the good WhatsApp Sticker apps on your iPhone before Apple removes them.
Also Read: How to create your own custom WhatsApp stickers [Android Guide]
We personally don't like to download third-party sticker apps for WhatsApp, and neither are in favor of it. We would have loved WhatsApp to implement this feature in a way Telegram has – downloading the stickers right from within the Telegram app instead of downloading a special stickers app from the Play Store or App Store.
What's your opinion on Apple removing the WhatsApp Sticker apps from App Store? Sound-off in the comments down below.