We have just started hearing rumours about the upcoming flagship HTC One M10. While we had no much details about the device, we now have the first alleged photo of the handset.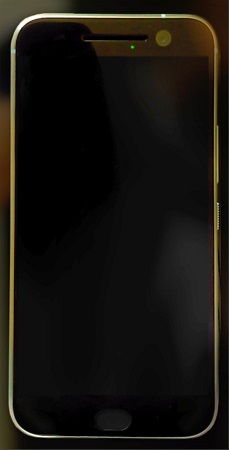 A well-known tipster has released the live images of the alleged HTC One M10. The image shows the entire front side of the handset and it certainly looks like the controversial HTC One A9, just as reported earlier by the same source. The device does away with the design language used in all earlier HTC flagship, including the HTC branded bar at the bottom of the display.
Interestingly, the images of the alleged HTC One M10 also reveal a rounded home button, which seems to be taken from the One A9. Should it be anything like that, then we can also expect the button to also have the fingerprint scanner embedded. Given the credibility of this source earlier, we are inclined to believe that this is the genuine HTC flagship for 2016. Do you like the new design or would prefer the existing design language used for the flagship handsets?