Earlier this week, Xiaomi's Global VP Mr. Hugo Barra announced his exit from the company. Hugo cited personal and health reasons for leaving Xiaomi and said he would be heading back to Silicon Valley. Everyone was wondering what he's going to do next. Well, we now know that he is joining Facebook as the Vice President of VR (virtual reality).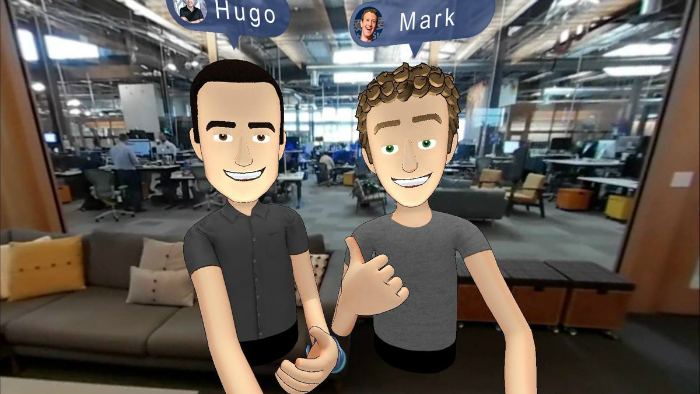 This announcement came from none other than Mark Zuckerberg, CEO and Founder of Facebook. "I'm excited that Hugo Barra is joining Facebook to lead all of our virtual reality efforts, including our Oculus team. Hugo's in China right now, so here we are together in VR. It seems fitting." wrote Mark Zuckerberg while uploading the VR selfie shown above.
"Hugo shares my belief that virtual and augmented reality will be the next major computing platform. They'll enable us to experience completely new things and be more creative than ever before. Hugo is going to help build that future, and I'm looking forward to having him on our team." Mr. Zuckerberg further added.
Before joining Xiaomi as the Global VP, Hugo Barra worked at Google as the VP of Product Development for Android. Well, with Hugo's inclusion in the team, we expect some great development in VR from Facebook and Oculus.
"I can't wait to get started in building that future and join the team in a couple of months. It's been a dream of mine to work in virtual reality even back when AR/VR were just figments of science fiction; now we're taking selfies in virtual worlds." said Hugo in reply to Zuckerberg's post on Facebook.
Hugo Barra is currently working with Xiaomi and will leave the Chinese company in February.