We have been hearing quite a lot about LG's upcoming smartwatches today. In the morning, we learnt that the unveiling of these smartwatches has been pre-poned to February 8, and now, images of LG Watch Style retail box have leaked ahead of its expected launch.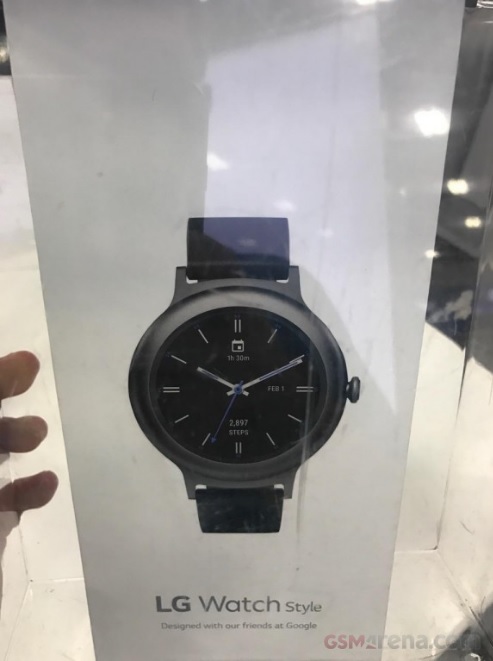 The leaked images don't reveal much in terms of specifications. The front of the box only shows the image of the smartwatch along with its name and "Designed with our friends at Google" written below it. Well, this confirms that Google and LG have jointly developed the LG Watch Style (and hence LG Watch Sport) just like they developed the Nexus 4, 5, and 5X.
Like we said, the retail box doesn't reveal much in terms of specifications, however, it does mention that the smartwatch has been made in Korea and carries model number LG-W270. The LG Watch Style, which is said to have lower-end specifications as compared to the Watch Sport, is expected to be priced starting at $249 whereas the Watch Sport is expected to be priced at $349.
Expected specifications of LG built smartwatches:
[table id=77 responsive=flip /]
Both these LG smartwatches are expected to be unveiled on February 8 along with Android Wear 2.0. We are pretty much excited about the smartwatches as well as Android Wear 2.0. Are you?