While yesterday was HTC's day with its new Facebook phone, today Nokia is in the limelight with our favourite tipster @evleaks sharing the image of the black Nokia Lumia 928 which is meant for Verizon.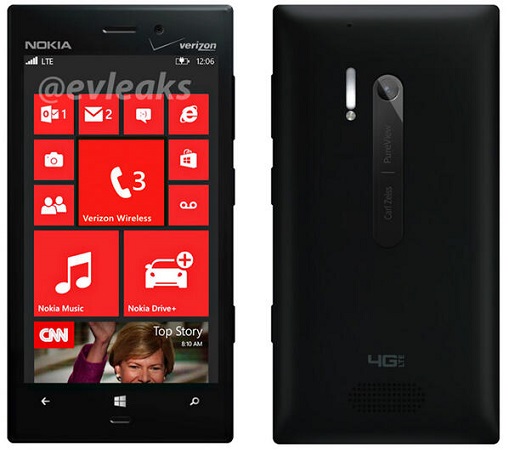 In the image of the Nokia Lumia 928, the first thing noticeable is the replacement of the polycarbonate body with an aluminium body.  The phone also has an improved Xenon flash to provide better pictures in low-light conditions.
The leaked Nokia Lumia 928 is said to be the Verizon version of the device. Our best guess are that we would see this phone launching someday this month and be available soon thereafter. As mentioned earlier, we can expect the Nokia Lumia 928 to come in four different colour options – Blue, Red, White and Cyan.