Facebook owned Instagram has been rolling out some handy features lately. However, the company has now announced a feature that has been requested a lot by the users, and, it's the one that would save users a lot of time. Any guesses? No? Well, it's scheduling posts on Instagram.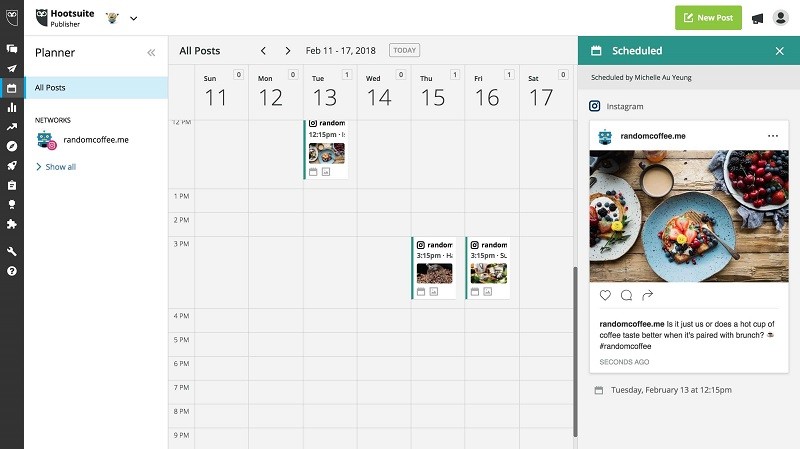 Well, before you jump off your couch with joy, let us tell you that this isn't as simple as it sounds. First of all, post scheduling on Instagram is only available for business profiles and not the regular public profiles like yours and mine. Secondly, this post scheduling feature isn't available inside Instagram's own app – be it Android or iOS.
Instagram has introduced post scheduling through its Instagram Graph API, and, if you are a business (who has an Instagram business profile), then you can schedule posts on Instagram by using social media management services like Hootsuite.
Hootsuite has even announced support for post scheduling on Instagram through their service. With Hootsuite, businesses on Instagram can decide the date and time of when they want a certain post to go live on their Instagram profile. Moreover, thanks to Instagram Graph API, it also becomes easier for businesses to manage their Instagram team, and, track performance metrics with Hootsuite.
Also Read: How to hide last seen in Instagram [Beginner's Guide]
Well, apart from all this, Instagram has also updated its Instagram Graph API to allow businesses to view other business profiles, and, also see the posts they have been tagged in with ease.
Also Read: How to automatically post Instagram Story to Facebook [Android Guide]
While this post scheduling feature is currently available only for Business Profiles, we expect it to be available to all the users, that too from inside the Instagram app.