Back in early October last year, Instagram rolled out the 'Polls' sticker that allowed Instagram users to get opinion from their followers through Instagram Stories by giving them two options to choose from as an answer to the question they were asked. Now, Instagram has taken polling to a next level by rolling out Emoji Slider.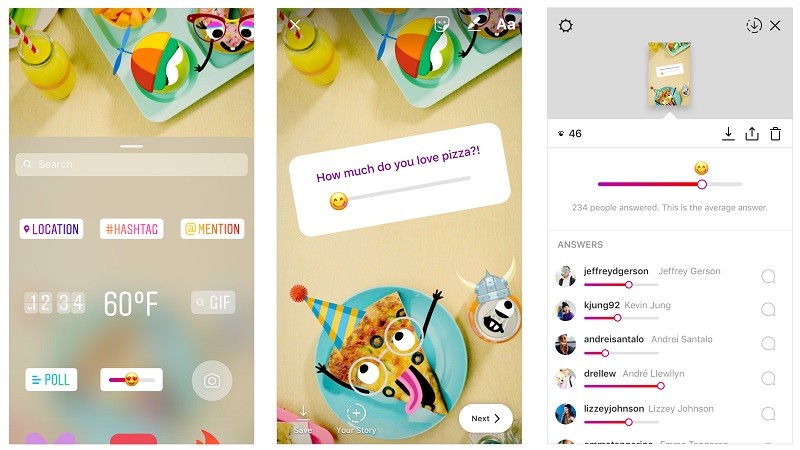 The Emoji Slider is exactly what it sounds like. It's a slider with a… well… emoji on it. Like the Polls sticker, the Emoji Slider is available in Instagram Stories. Adding an Emoji Slider to your Instagram Story is pretty easy. Take a photo or video and then select the slider from the sticker tray. Place it anywhere on the Story you want and write a question on it.
After that, select an emoji "that best matches your question's mood", and then share it. Once your followers see your Story, they will be able to answer your question by dragging the emoji on the slider to the right side. The emoji will animate as it's moved to the left or right side on the slider. To submit the response, simply release the emoji and you will see the current average of how other people have responded.
"The emoji slider lets you ask more nuanced questions when you want to find out how your friends feel about something — like how ? an artist's new single is or how ? they like their food. By choosing an emoji for your question, you also add a layer of emotional context that helps those answering understand your tone and answer accordingly." said Instagram in a blog post.
Also Read: How to secretly watch Instagram Stories of others without them knowing [Guide]
The Emoji Slider is available right away with update version 44 on App Store and Play Store.
Download Link: Instagram for Android | Instagram for iOS