Back in January this year, Facebook-owned Instagram rolled out a new feature called 'Activity Status' that shows when a user was last active. However, it also shows if a user is active at a given moment or not. Well now, Instagram is rolling out a feature that's already available on other chat services like Facebook Messenger – the green dot.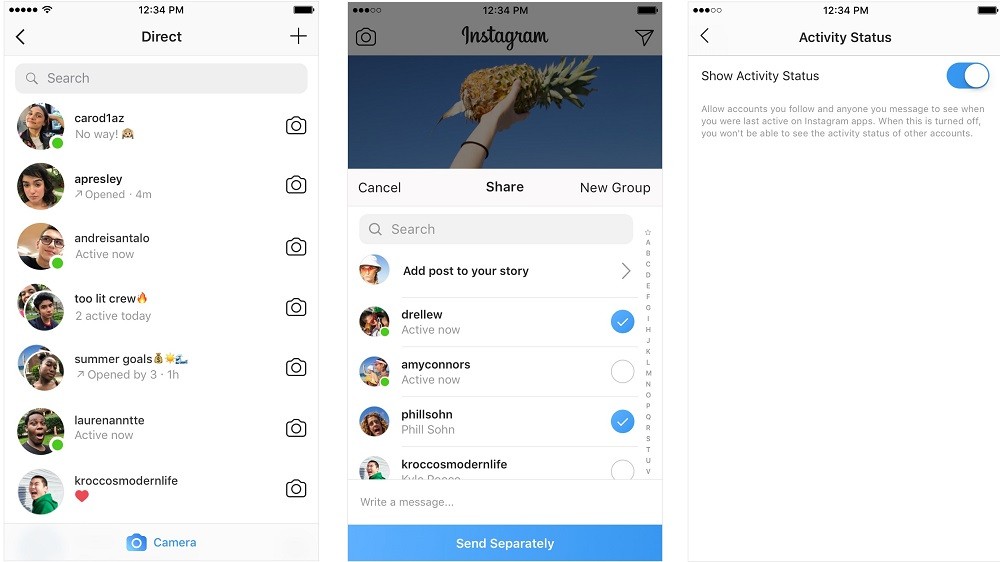 This green dot, also called online indicator, will now appear on the bottom-right edge of the profile picture on Instagram when a user is online. However, instead of just appearing inside the Direct Messages inbox, it will also appear "in various spaces within the app" like your friends list that appears when you are sharing a post from your Instagram Feed.
That said, this green dot will only appear for friends that follow you or the people you have had a chat with through Direct. It won't appear for everyone else. Moreover, if you don't want others to see when you are online, you can hide your online status by going to Settings > Activity Status and disable the feature. But, do keep in mind that preventing others from seeing your online status will also prevent you from seeing theirs.
Also Read: How to hide your last seen in Instagram [Guide]
"DMing friends and connecting over the content you love is more fun when you know your friends are there to see it. This update gives you the ability to have more of those realtime conversations while giving you the control to hide your status altogether." said Instagram in a blog post.
This new feature is readily available to all Instagram users, hence, you don't have to update your app to get it.