Instagram starts showing when a user was last active
Last year, Facebook-owned Instagram introduced a lot of new features like Stories Archives, hashtag following and more. Late last month, Instagram also rolled out a feature that allowed users to share live videos through Direct Messages. Now, the company has introduced a feature that has already been available on WhatsApp and Facebook Messenger for a long time. Yes, you guessed it right, it's the last seen feature.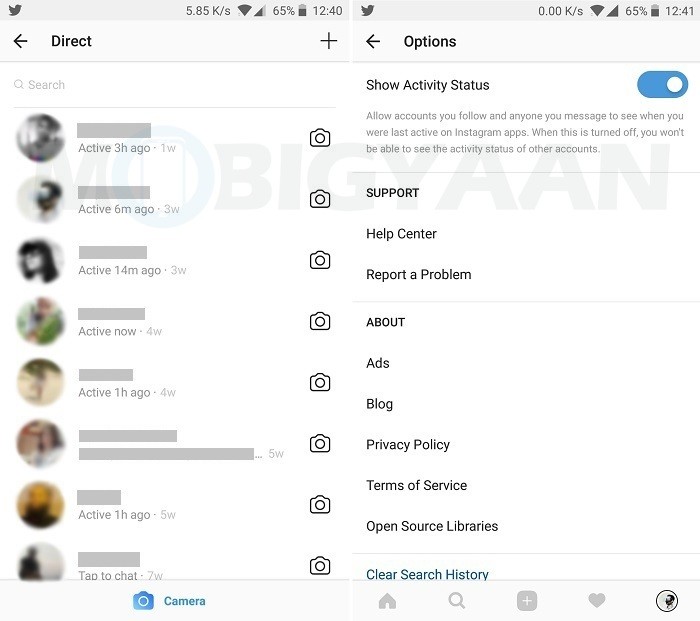 Instagram has started showing when a user was last active. This activity status of a user is displayed in Instagram Direct Messages. With this feature, you can not only see when a user was last active on Instagram, but, also see if a user is currently active.
However, you cannot see the activity status of just about anyone on Instagram. You can only see the activity status of those you follow and the ones you have messaged on Instagram Direct.
This certainly is something which won't be well received by many users, and hence, luckily, Instagram lets you prevent others from seeing your activity. To disable this, just head over to the Options > Settings menu and toggle off the button that's provided right next to the "Show Activity Status" option. But, do keep in mind that preventing others from seeing your activity status also prevents you from seeing theirs.
Also Read: How to upload Instagram Story from mobile browser [Android Guide]
That said, Instagram hasn't officially announced this Activity Status feature yet, and, you don't need to update to the latest version of the app to get this feature as it most probably is a server-side roll-out. We are using version 28 of Instagram on all our Android devices and have received this Activity Status feature.
Also Read: How to follow Instagram hashtags like regular accounts [Beginner's Guide]
So, what are your thoughts on Instagram rolling out this feature? Do you think it was needed?
Download Link: Instagram for Android | Instagram for iOS