Looks like Facebook and Facebook-owned Instagram couldn't get enough of copying Snapchat. Both of them have blatantly copied Snapchat Stories on their apps and simply call them Facebook Stories and Instagram Stories. Now, the latest Snapchat feature that has been copied by Instagram is Snapcodes which is called Instagram Nametags.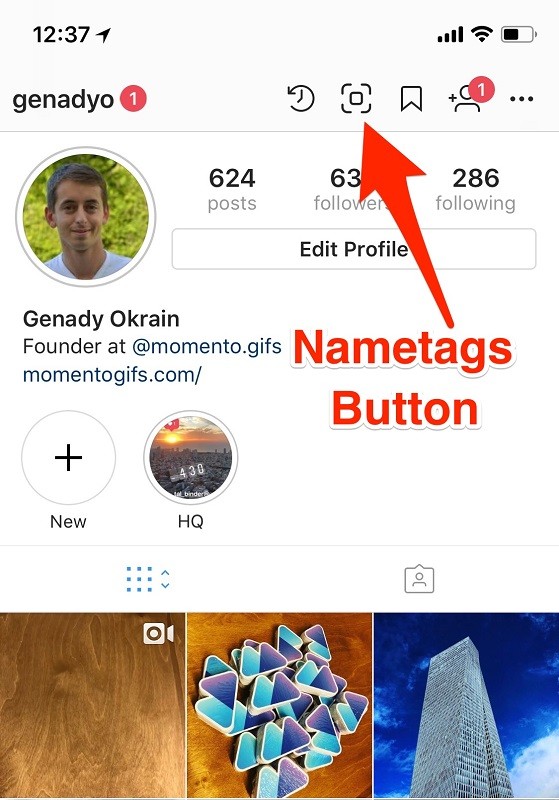 For those unaware, with Snapchat's Snapcodes, users can add new friends, unlock Filters and Lenses, discover exclusive content, and do more. This can be done by simply scanning a Snapcode using the Snapchat app installed on your smartphone. Well, that's something Instagram too is testing on its app now.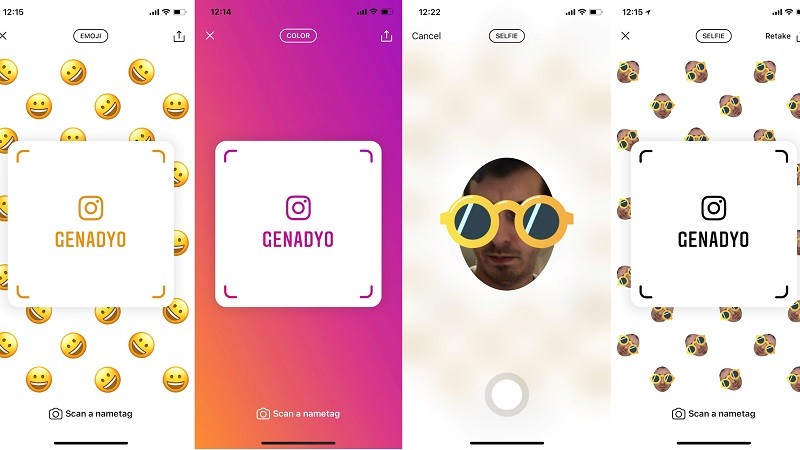 According to a report by TechCrunch, Instagram has started testing a feature called Nametags that's a clone of Snapcodes. The Nametags button appears on a user's profile, and, when tapped upon, it opens the Nametag editor.
A user can create/edit his Nametag in the Nametag editor to his liking by choosing his favorite background color, or adding a pattern of one emoji. Users also have the option to add their selfie with AR filters on their face which will appear in the background instead of a color or emoji. That said, the username will appear in the center nonetheless. You can check out the video below to see how it works.
Well, once a Nametag has been created, it can be shared with others so that they can follow you easily by scanning it. However, those who are having this feature right now aren't able to share or scan any Nametags yet.
With that being said, this could actually turn out to be a useful feature for celebs and brands for promotional campaigns. They can share it on other social media networks, or even print it out, which would allow other users to follow them just by scanning it.
Alongside the Nametag feature, Instagram is also testing a feature called Focus that lets you take photos with blurred background in Stories. However, both these features are currently available only to a small percentage of users.