We have been looking at the CAD renders and live images of the LG G7 ThinQ since last week which gave us a pretty good idea of what this smartphone would look like. However, today morning, we got our best and clearest look yet at the G7 ThinQ, thanks to the official press render that leaked online. Well, we have been hearing about this smartphone for quite some time now, with no concrete information on when it would be launched. Well that changes now, as LG has finally revealed the launch date of this smartphone.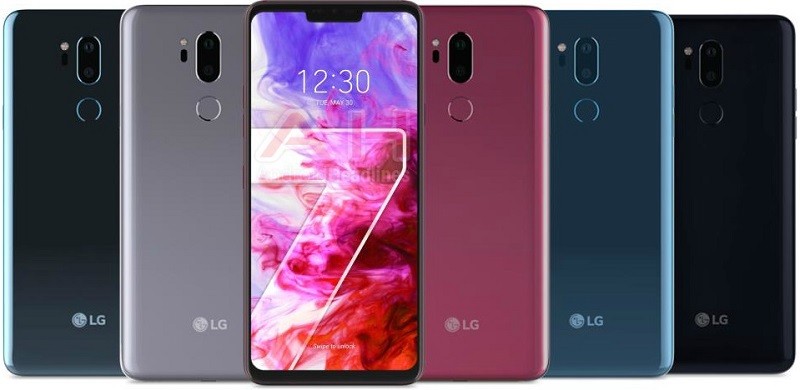 First of all, LG has confirmed that its upcoming flagship smartphone will indeed be called LG G7 ThinQ. And secondly, it has announced that this smartphone will be launched on May 2nd at an event in New York, which will be followed by another event on May 3rd in Seoul (it's the capital of South Korea, for those unaware).
That said, LG also further confirmed that the G7 ThinQ will come with AI-based features that will let you perform different actions using voice commands while also enhancing the "convenience of the camera". Well, this isn't all that surprising, because the LG V30S which carries the ThinQ branding and was launched back in February this year at Mobile World Congress also comes with some AI-based features.
However, what's worth noting is that the LG G7 ThinQ has an extra button – apart from the volume rocker and power button – which is said to be a dedicated AI button akin to the Bixby button we have seen on recent Samsung flagships. Well, if that's true, we wish that LG at least makes it customizable and allows it to be remapped to other functions.
Well, we are just over three weeks away from the launch of LG G7 ThinQ, however, you can expect more information about this smartphone to pour over on the Internet – either in the form of leaks, or directly from LG.