Back in June 2016, Instagram made a change to the app that miffed a lot of its users. The company decided to ditch chronological feeds and deployed interest based feeds which meant new posts were no longer shown to you at the top of your feed resulting in a bad experience and missing out on posts from certain accounts, especially your friends. Well now, 21 months later, Instagram is trying to fix that by rolling out some changes.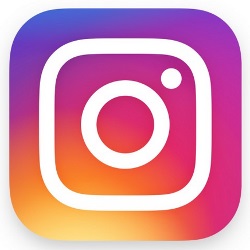 Instagram has announced that they are making changes to the feed so that users see the new posts first in the feed instead of the ones its algorithms think you are more "interested" in seeing. Well, this is certainly a welcome change, and the one that's definitely going to be applauded by the users.
"Based on your feedback, we're also making changes to ensure that newer posts are more likely to appear first in feed. With these changes, your feed will feel more fresh, and you won't miss the moments you care about. So if your best friend shares a selfie from her vacation in Australia, it will be waiting for you when you wake up." wrote Instagram in a blog post.
Well, this doesn't mean Instagram has switched back to the old chronological feed, it's still algorithm-based. It's just that Instagram will now "ensure that newer posts are more likely to appear first in feed".
Apart from that, Instagram has also announced a "New Posts" button. Right now, many of you who use Instagram regularly must have noticed that your feed refreshes automatically taking you to the top of the feed even when you don't want to.
Well, by rolling out the "New Posts" button, Instagram lets you, the users, decide whether you want to refresh the feed or stay where you are. When you tap on this button, you will be taken to the new posts at the top of the feed.
These changes should roll-out to the users in the coming days, however, Instagram has said that we should expect some more changes to the feed over the coming months.