Last month, we came across a report which stated that Facebook-owned Instagram was letting some users request a verified account. However, this option to request for verification was only available to users in Australia. But now, Instagram has officially announced that it is allowing users to request for verified accounts from within the app.
For those unaware, a verified account on Instagram is that account which has a blue-colored badge right next to its username. Until now, these verified badges were offered by Instagram to those accounts that indicated the "authentic presence of a major public figure, celebrity or brand". Well, the verified badges on Instagram are still offered to those accounts that indicate the "authentic presence of a major public figure, celebrity or brand", but, users can now themselves request for the verification from within the app instead of waiting for Instagram to approach them to get their account verified (provided they are a major public figure, celebrity or brand).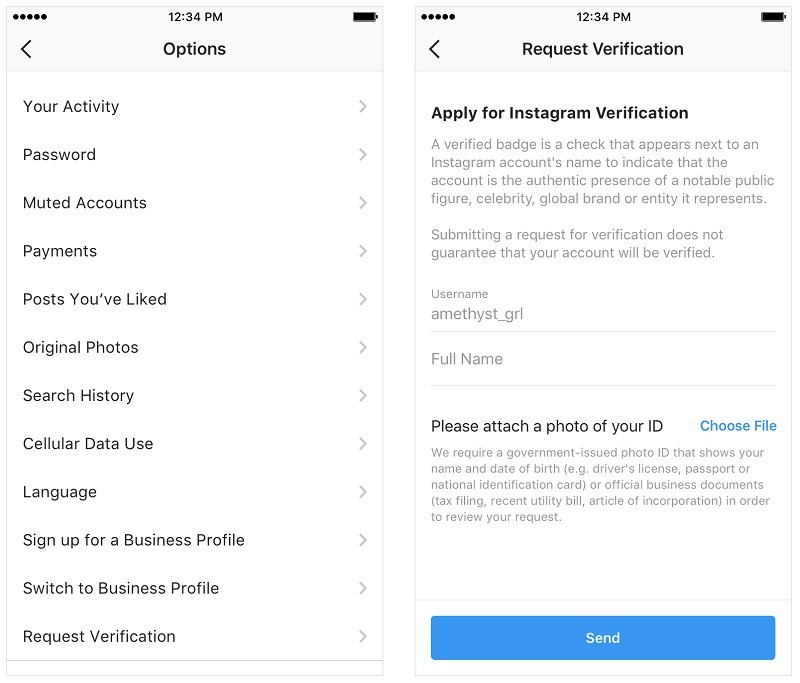 To submit verification request, head over to the Settings menu and then tap on the 'Request Verification' option. You will then see a form that will ask you to provide your username, your full name, and, a copy of your government-issued photo ID. Once you submit all this, your account verification request will be sent to Instagram. However, do keep in mind that submission of account verification request is not a guarantee of your account getting verified and you finally boasting that blue-colored badge on your Instagram account.
Once you have sent the request, it will be reviewed by Instagram, and, you will receive a notification in the notification tab after your request has been accepted or declined. That said, do note that Instagram will not request payment to verify your account.
"The blue verified badge is an important way for you to know that the account you are interacting with is the authentic presence of a notable public figure, celebrity, global brand or entity. Today we are enabling a new way for accounts that reach large audiences and meet our criteria to request verification through a form within the Instagram app." said Mike Krieger, Co-Founder and CTO of Instagram.