Facebook-owned Instagram announced that it now lets users request for verified accounts from within the Instagram app. But, in addition to this, Instagram has also announced that it now supports third-party apps for two-factor authentication.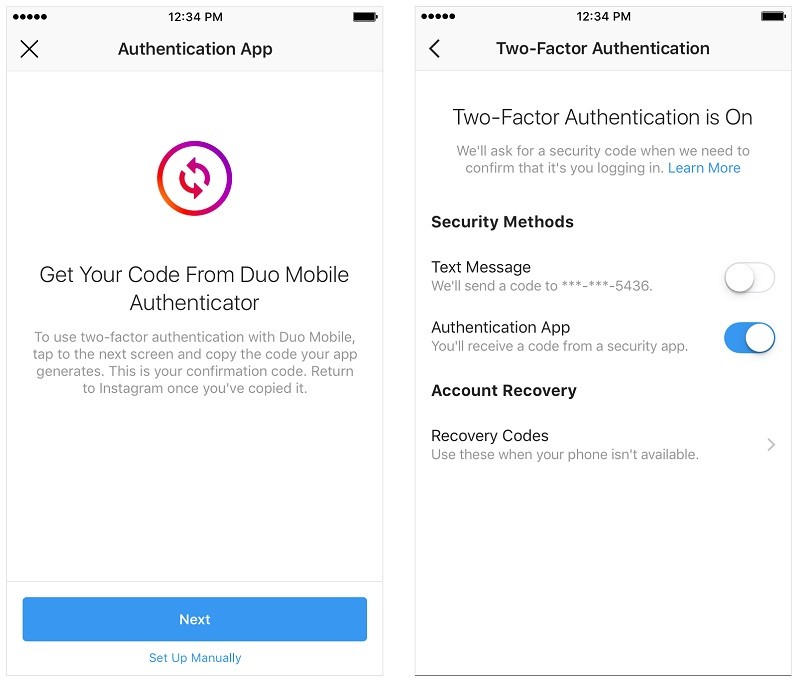 Last month, Instagram was found testing third-party app support for two-factor authentication. And now, after more than a month, Instagram has finally announced support for third-party two-factor authentication apps.
Instagram rolled out two-factor authentication back in March last year, however, the security code required to log in to the account was delivered through SMS which isn't secure as hackers can get access to it by re-assigning your phone number to a different SIM card. This way, hackers can access all the SMSes that are sent to your number. Hence, to make two-factor authentication much more secure, Instagram has now added support for third-party two-factor authentication apps.
To use a third-party app for two-factor authentication, head over to the Settings menu and then tap on 'Two-Factor Authentication'. After that, select 'Authentication App' as the preferred form of authentication. You will automatically receive the security code if you already have a third-party authentication app installed on your smartphone. But if you don't, Instagram will redirect you to App Store or Play Store to download the authentication app.
Instagram has said that support for third-party two-factor authentication app has started rolling out and will be available to users across the globe in the "coming weeks".
Instagram also announced 'About This Account' tool
In addition to opening up account verification to the users and announcing support for third-party authentication apps, Instagram has also announced a new tool called 'About This Account'.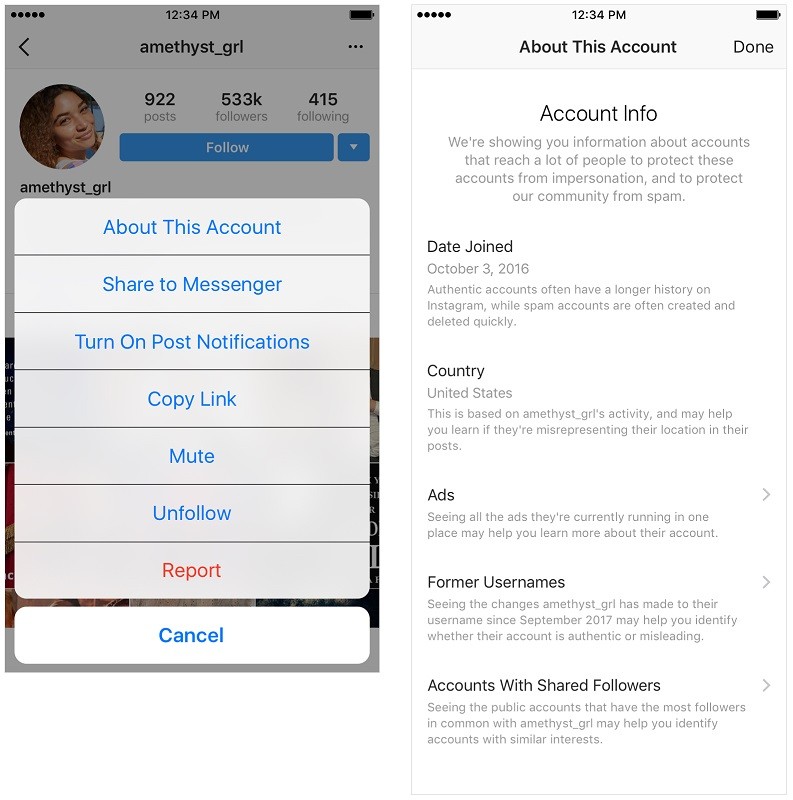 This new tool will show more information about Instagram accounts that "reach large audiences" so that you can "evaluate the authenticity" of those accounts. The information that will be displayed on accounts with "large audiences" will include the date of joining Instagram, the country where that account is located, and, any changes to the username in the past year. Moreover, Instagram will also show whether an account has any ads running currently, and, whether that account has any shared followers.
All this information about an account can be viewed by tapping on the '…' menu on the account's profile and then tapping on the 'About This Account' option. Instagram has said that people with accounts that reach large audiences can review the information about their accounts in the month of September before it's made available publicly. Other accounts will get this tool later on.
"Our community has told us that it's important to them to have a deeper understanding of accounts that reach many people on Instagram, particularly when those accounts are sharing information related to current events, political or social causes, for example." said Mike Krieger, Co-Founder and CTO of Instagram.
Also Read: