Increasing penetration of smartphones and Internet amongst the masses has brought more and more people online. As a result, people having Internet access are not only using their smartphones to talk with their friends and family using WhatsApp, search answers for their questions on Google, or watch video trailers of their favorite movies on YouTube. But, they are also becoming increasingly active on different forms of social media.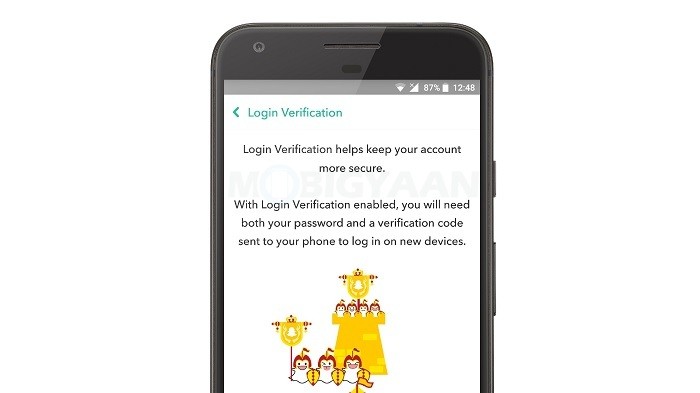 Well, being active on social media is a good thing as it helps you stay updated with what's going on with your family and friends while also getting updates about the latest happenings from around the world. When it comes to social media, we have different platforms available like Facebook, Twitter and Instagram. All serving different kinds of audience. Well, there's one more social media which relatively less people may have heard of. It's Snapchat.
Snapchat is a social media app that let's you send automatically disappearing photos, videos and messages to your Snapchat friends. Of course, there's more that you can do with Snapchat, but these are the features it's famous for. However, like all other social media apps and networks, Snapchat is also susceptible to hacking, hence, it's advisable to enable two factor authentication on Snapchat. With the two factor authentication enabled, anyone, including you, won't be able to login to your Snapchat account without entering the additional six-digit security code that will be sent to your device. Don't know how it's done? Well, read on as we show you how to enable two factor authentication on Snapchat.
How to enable two factor authentication on Snapchat
Step 1: Open the Snapchat app and tap on the Snapchat logo located at the top-left corner of the app screen. After that, your Snapchat profile will open. You will also see a gear icon located at the top-right corner. Just tap on it to open the settings menu.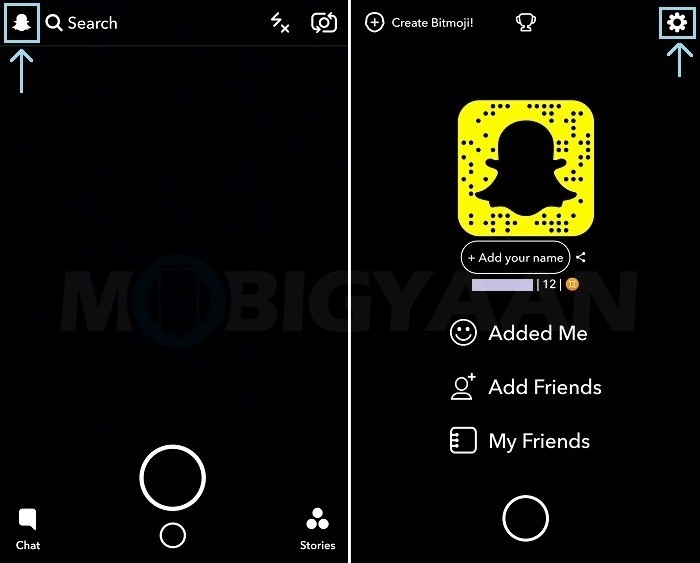 Step 2: Under the Settings menu, tap on the Login Verification option to enable two factor authentication on Snapchat. After doing so, you will be taken to the Login Verification screen which explains what login verification (which is actually two-factor authentication) actually is. There will also be a button with Continue written over it. Tap on that Continue button to proceed further.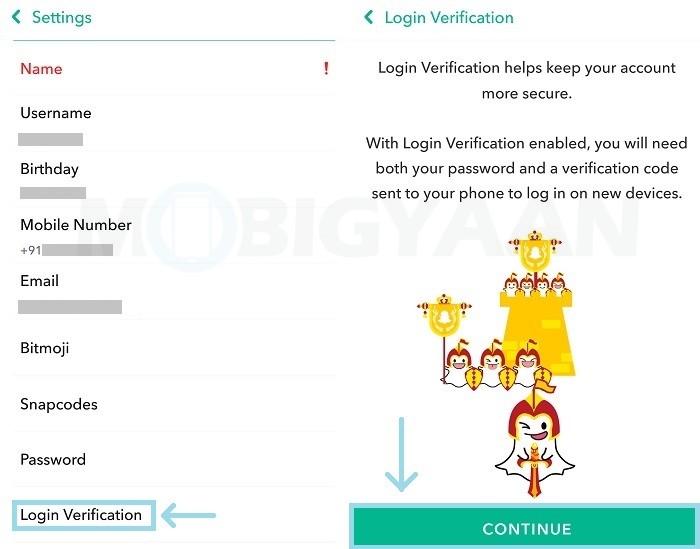 Step 3: You will now be asked to choose a way to receive the verify code. You can either receive it via SMS or can generate it on your smartphone using an authentication app like Google Authenticator or Duo Mobile. If you are travelling in another country, then going for the authentication app is a better option as you may not be able receive the security code through SMS on your phone number.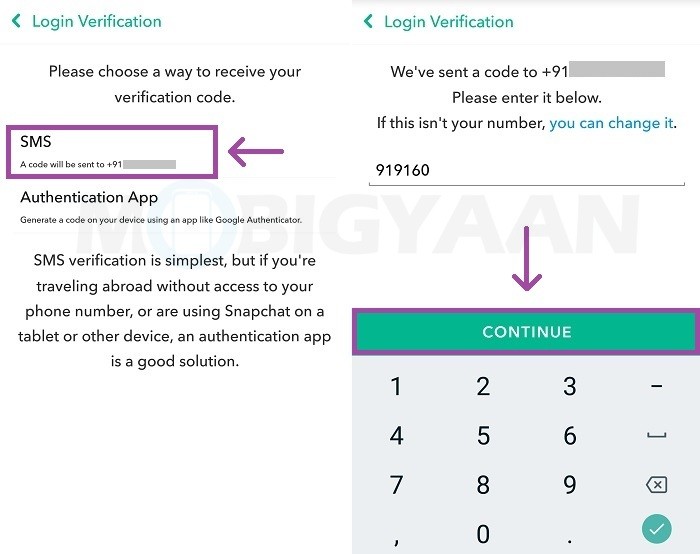 Having said that, in our case we chose the SMS option. After tapping on the SMS option, you will receive a six-digit verification code which you are required to enter in the text box and then tap on Continue.
Step 4: After you have entered the verification code, you will be given an option to generate Recovery Code. This Recovery Code will be helpful to you if you are not able to receive SMS, have lost your phone, changed your phone number, or have lost access to the authentication app. In simple language, consider it a backup code if you are unable to access your Snapchat account because of any of the aforementioned reasons.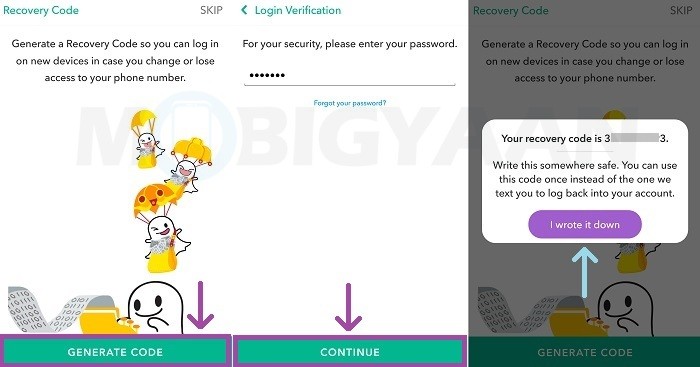 To generate the Recovery Code, tap on Generate Code button located at the bottom of the screen, enter your password, and then tap on Continue. After that, you be will shown your recovery code. You can either write it down and keep it somewhere safe, or, simply take a snapshot of it. After you are done, tap on the 'I wrote it down' button.
Well that's it. That's how you enable two factor authentication on Snapchat. Now whenever you log in to your Snapchat account, in addition to your username and password, you will also have to enter the verification code sent via SMS or generated using authenticator app. Without that, you, or anyone else with your login credentials, won't be able to log in to your Snapchat account.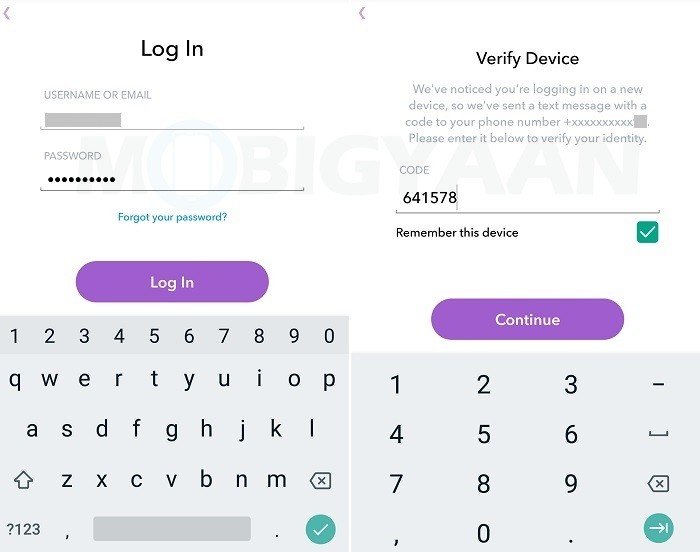 We hope this article helped you enable two factor authentication on Snapchat. If you haven't enabled two factor authentication on Snapchat already, we advise to you to do it right away as it provides an additional layer of security to your Snapchat account.
For more, you can head over to our How-To Guides section.
Also Read: