Earlier last week, we told you that Instagram was testing "music stickers" that would let you add music to your Instagram Stories. Well now, this Facebook-owned company has started testing a new feature that will tell you how much time you spend in the app.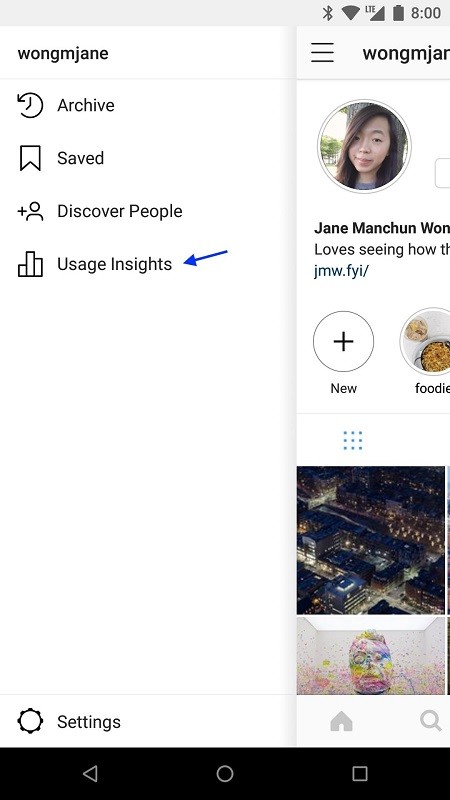 Twitter user Jane Manchun Wong has found some code in the Instagram app which reveals that Instagram is testing a feature called 'Usage Insights' that will show you how much time you spend in the Instagram app. According to Wong, this 'Usage Insights' option shows up when you tap on the hamburger menu (those three horizontal lines) at the top-left corner of the screen.
As of now, there's no word on whether Instagram will show you the total amount of time you have spent inside the Instagram app right from the day you joined in, or, will only show it from the time since the 'Usage Insights' tool is rolled out. Either way, we really appreciate Instagram developing this tool as it will help users know how much time they are spending (wasting?) after Instagram. This should also help people deal with their Instagram addiction.
Having said that Instagram CEO Kevin Systrom also confirmed the development of this tool by tweeting "We're building tools that will help the IG community know more about the time they spend on Instagram – any time should be positive and intentional."
"Understanding how time online impacts people is important, and it's the responsibility of all companies to be honest about this. We want to be part of the solution. I take that responsibility seriously." Systrom said in another tweet.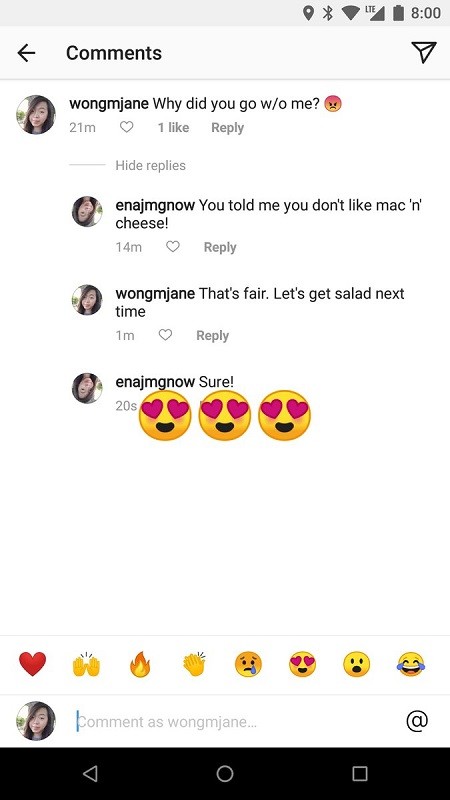 Well, apart from testing 'Usage Insights' tool, Instagram is also testing emoji bar that lets users react to comments using different emoji. This is similar to the Facebook Reactions that were rolled out back in February 2016. In addition to the emoji bar, Instagram is also testing the '@' button in the comments bar that should make it easier for users to tag friends in comments.

Lastly, Instagram is also testing a feature for Android users that would let them Like or Reply to a comment right from the notification shade without opening the Instagram app.
We expect to see Instagram rolling out all these features in the coming weeks.