Last year in December, Facebook-owned social media network Instagram was testing a feature called 'Recommended for You' that showed you posts from different accounts in your Feed. Well now, after almost eight months, Instagram has said that it has started testing this feature again.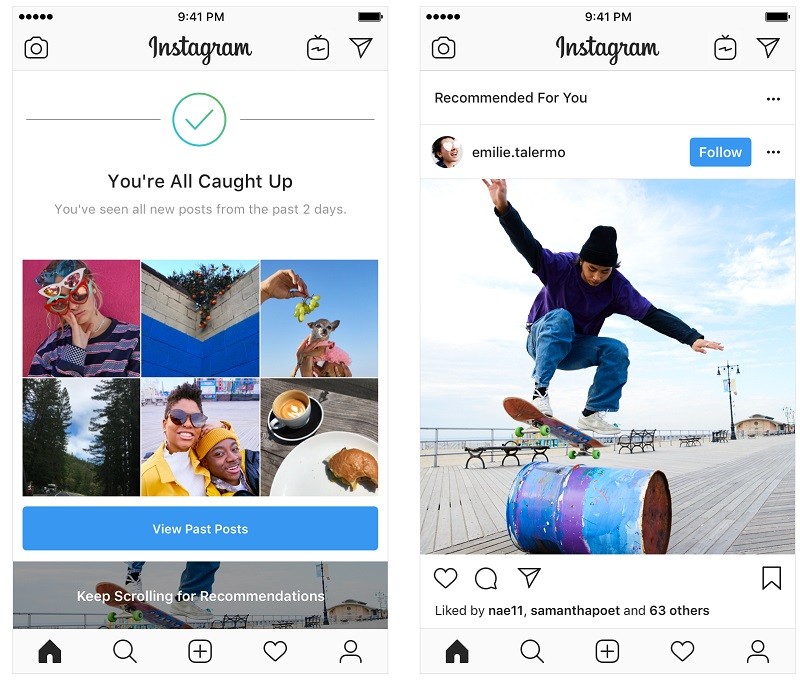 Instagram in a blog post has said that it has started testing recommended posts in Feed. These recommendations will be "based on the people you follow and photos and videos you like". Well, this is similar to the feature that was tested last year, but, there's a change this time.
The recommended posts will not show up randomly in your Feed unlike last year, instead, these posts will now only show up after you have caught up with all the posts from the people you follow in your Feed. Well, this should ease things up a bit for people who would get annoyed of seeing all recommended posts in their Feed.
Having said that, whenever you see a recommended post in your Feed, there will also be a blue-colored 'Follow' button right next to the username that would make it easier for you to follow that account quickly.
"Our goal is to make Feed the best place to share and connect with the people and interests that matter most to you. Now with recommended posts, you can see even more of what's being shared by our community." said Instagram.
This test will be rolled out to the users in the coming days, and, Instagram says that they will be making revisions to the product based on the feedback they get from the users. So, if you don't like these recommended posts in your Feed, make sure you tell that to Instagram.
Are you fine with seeing recommended posts in your Feed? Or do you think it should be restricted to the 'Search & Explore' section?