Facebook-owned Instagram is constantly rolling out new features to offer a better experience to its users. However, irrespective of how much useful features Instagram rolls out, we all have one complaint against it – the algorithm-based Feed. Instagram ditched chronological feeds back in June 2016 in favor of interest-based, algorithm-driven Feed. What that means is that users no longer see posts in the order they are shared, instead, they see those posts which Instagram thinks they are more interested in. While Instagram doesn't seem to be going back to the chronological feed, it has now announced a new feature that will let you know when you have seen all the posts from last two days.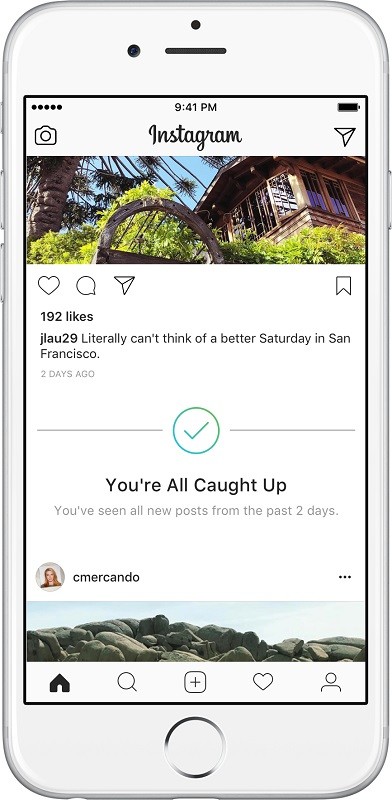 Instagram has announced a new feature called 'You're All Caught Up'. The way this feature works is that you will see a message that reads "You're All Caught Up" in your feed when you have seen all the new posts from the last two days.
Once you have seen all the posts in your feed that are posted in the last 48 hours, you will see this message, and below it will be all the posts that were posted more than 48 hours ago, as well as the ones that are already seen by you.
Here's what Instagram said in a blog post:
We've heard that it can be difficult to keep track of your seen posts. With this message, you'll have a better understanding of your Feed and know you haven't missed recent photos or videos.
Frankly speaking, while this a good feature to have, we would have personally liked to see Instagram bringing back the chronological feeds so that we don't miss out even a single post in the Feed just because Instagram's algorithm thinks we are less interested in it. In fact, a combination of this new feature and chronological feeds would be great for the users. But again, we will be realistic and won't have high hopes on this.
Anyways though, this new feature is now live for both Android and iOS users. Some of you might have even seen the "You're All Caught Up" message in the Feed already.